Tractor Supply Company and Citi Retail Services inked a deal last Monday, May 24, 2021, that they will be embarking on a continued partnership with each other for many years to come.
The deal comes as the Tractor Supply Company sees growth of 42.5% increase in sales over the past first quarter of the year, notes Pymnts. The renewed deal also celebrates the partnership of both companies for over 20 years, with the retail manager looking forward to opening 8- more stores throughout 2021.
Tractor Supply Company is one of the leading operators in the United States to handle rural lifestyle retail stores. On the other hand, Citi Retail Services is considered one of the largest retail credit solution providers in the whole of North America.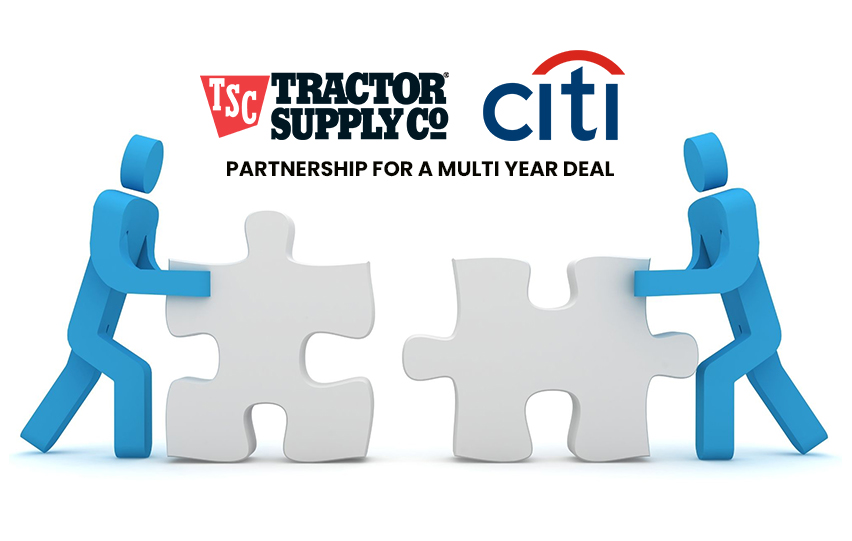 Citi Retail Services currently provides Tractor Supply with two cards. According to Pymnts, these are the TSC Personal Credit Card and the Tractor Supply Business Card.
The former is designed to provide cardholders with special financing, as well as Preferred Plus Status and 5% back in rewards for eligible purchases. Meanwhile, the Tractor Supply Business Card is geared towards businesses.
In a statement, the chief financial officer of Tractor Supply Company Kurt Barton said, "For more than 20 years, Citi Retail Services has served as a true partner to Tractor Supply, providing innovative credit programs and supporting company-wide growth."
"Looking ahead, we believe this renewal will bring even more value to our customers, while also fostering greater brand loyalty and driving sales during an exciting growth period for Tractor Supply," continued Barton.
The same sentiments were echoed by Citi Retail Services, with its head David Chubak saying in their joint press release that, "This new agreement reinforces our shared commitment to enhance the customer experience with an increased focus on multi-channel benefits as we look to engage our next generation of customers."