Days after the House passes the extension of the pandemic small business loan deadline, President Donald Trump signed the extension of the Paycheck Protection Program (PPP) into law, reports CNN. Following the extension grant, the new deadline for application will now be on August 8, 2020.
The original deadline for applying for the PPP was on Tuesday night, June 30, 2020. However, of the initial $660 billion allocated for the lending program, around $130 billion remain unused.
According to CNN, while there has been great interest surrounding the initiative on the onset, there has been a general shift in the public interest following the implementation of rules and regulations on availing these loans.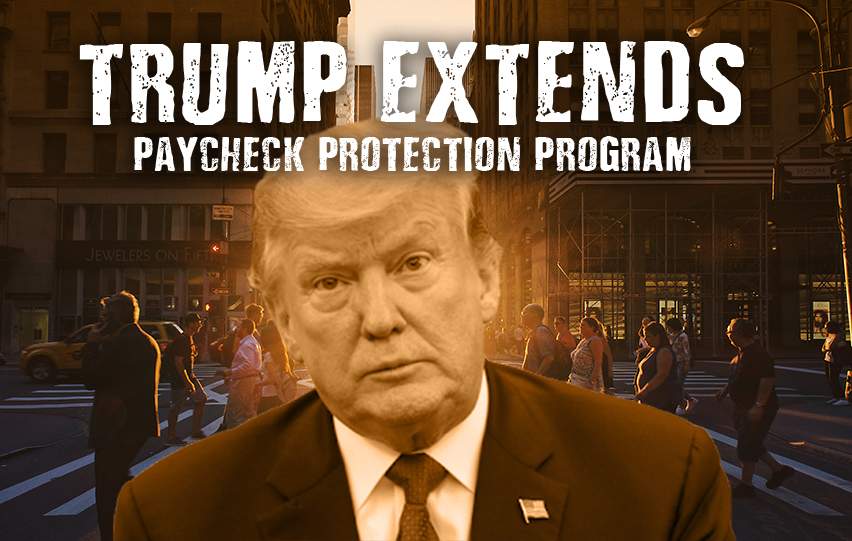 Besides changing regulations, borrowers were also unable to obtain a second round of funding, thereby limiting the overall pool of applicants who went through the application process, notes CNN.
Following this, NPR states both Houses of the Congress moved to extend the PPP.
The House voted unanimously to extend the deadline of applications for the Paycheck Protection Program loans on Wednesday, July 1, 2020, reports CNBC.
The program aims to provide financial aid to small businesses to keep their current employees on payroll amid the closures caused by the pandemic. Besides providing payroll, the government subsidy also provides businesses access to rent payment, among other costs.
The small business loan program was created earlier in March 2020. As of writing, CNN states that approximately 4.8 million small business owners have benefitted from the said program, with the collective number being awarded $520 billion in total.
As the economic landscape continues to evolve months into the pandemic, sponsors of the PPP state they wish to repurpose the initiative and tap into other businesses affected by the virus pandemic.
In a statement, Senator Marco Rubio from Florida said, "As the scope of the financial damage done to small businesses by the pandemic and resulting lockdowns has grown, it has become clear that longer-term and support is necessary."