President Donald Trump, alongside the administration, seeks to deny impoverished applicants of their green cards. The plan is slated to commence on October 15, 2019.
According to Time, applicants who are utilizing and relying on government aid and services will most likely be denied of their application. This includes food stamps, housing vouchers, Medicaid, and other forms of public assistance exceeding 12 months.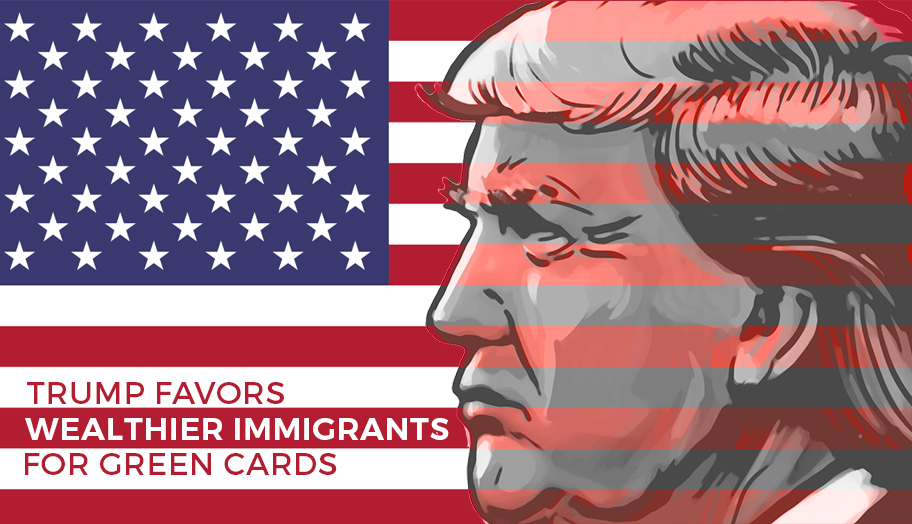 In a statement on Monday, August 12, 2019, by the acting director of the United States Citizenship and Immigration Services, Ken Cuccinelli said that applicants and individuals using the above mentioned will more likely become a "public charge." As a result, forms of assistance exceeding the said time period will result in a "heavily negative factor" for the applicant's case.
Based on the new regulation, CNN reports that legal immigrants coming to the country will be drastically cut in half, with the state preferring wealthier applicants.
Grounds for Rejection
Besides needing government assistance on food, healthcare, and housing costs, the Trump administration has also laid out the groundwork for rejection. This includes having low incomes and insufficient education.
Public Outcry
Following the regulation's posting, countless individuals voiced their concerns and opposing views regarding the issue. While Cuccinelli states that they "expect people of any income to be able to stand on their own two feet [and] be self-sufficient," people believe that this ruling unfairly targets and singles out low-income immigrants.
On Monday night, New York Attorney General Letitia James said that she intends to block the ruling, saying the "new public charge rule is yet one more example of his administration turning its back on people fighting to make a better life for them and their families."
In light of these recent events, the National Immigration Law Center voiced their dissent on social media, saying "We WILL fight back" on a "race motivated wealth test on immigrant families."