UBS Wealth Management USA announced last Monday, February 10, 2020, its newly designed UBS Financial Services iPhone application. The program redesign was reportedly done in collaboration with existing clients and financial advisors as well as Deloitte Digital.  
In the press release, head of the digital client experience in the United States Kraleigh Woodford said, "To design an individualized experience for each client, we worked closely with our clients and financial advisors as part of the design process. These efforts enabled us to create a slate of unified digital experiences centered around our clients. We're presenting new features to enable clients to have deeper conversations and help them fulfill their own financial goals." 
Following the redesign, the iPhone application now has added features to enhance its user experience for customers. At the core of its design and functionality change is helping customers have a better understanding not only of their financial wealth but also provide the tools to help them conduct research by themselves.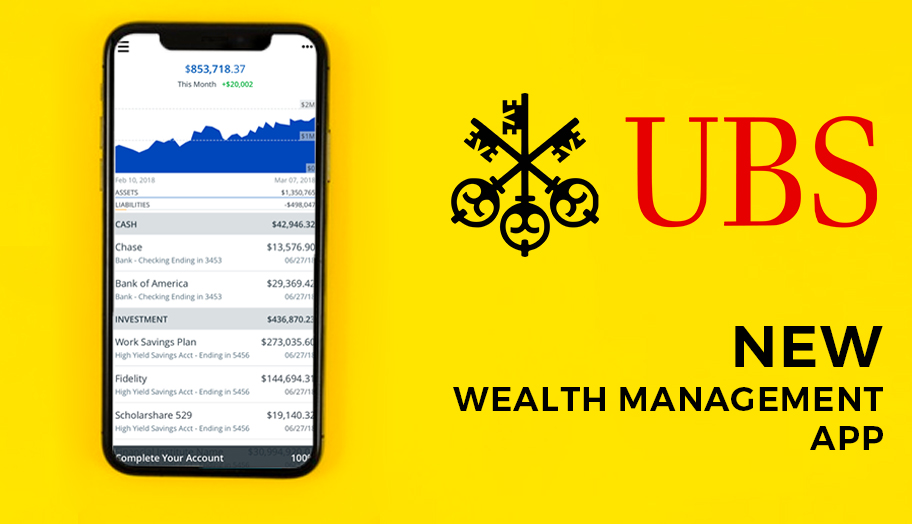 In an interview with Business Insider, Woodford shared, "What we startled looking at is, does our current platform do that? And I think the answer was no."  
Woodford also said her team thought, "how can we as a digital organization look at creating a digital experience that complements the relationship of our advisers have with their clients – and also helps deepen their connection to us?" 
The solution that UBS arrived at is a wholly holistic approach. Rather than simply guiding and offering possible areas of investments, the wealth management group is also helping clients financially plan and prepare for their future, Business Insider noted. 
In line with these, UBS Wealth Management USA now has new features on its iPhone application. In particular, the program now has customized and personalized experiences that ask real-life questions. Moreover, the app provides individuals with access to their financial advisors as well as simple managing tools. Cashflow analysis, an overview of financial and spending habits, and personal cash management tools are now also available on the app.