Despite the UK's move to exit European Union, the country's property investment is booming to a $10 billion or 6.8 billion euros in 2018.
According to The Straits Times, the sector rose about 150 per cent, with investors doubling in number. In real estate investment, UK falls as the top four biggest European cities for multifamily investment, following Berlin, Copenhagen, and Paris.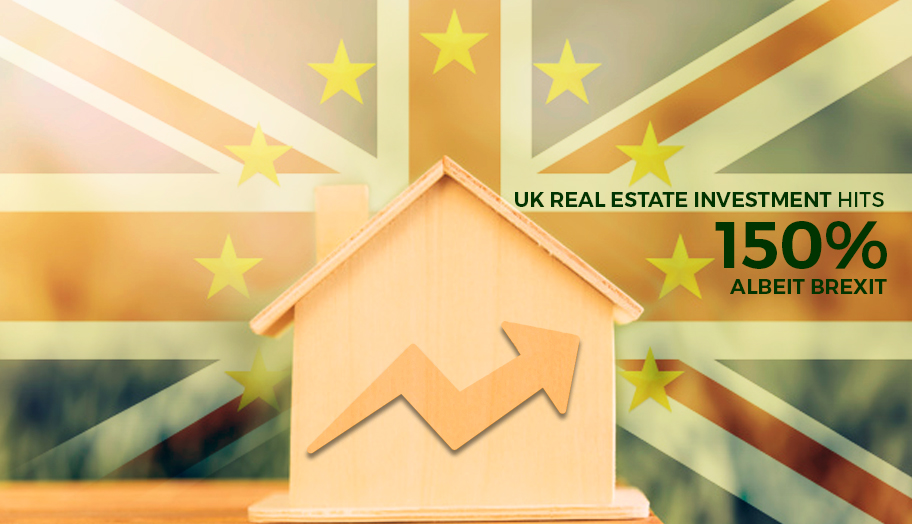 This data only proves that despite standing alone, the UK can still attract more investors that contribute to its progressing economy. However, many experts believe that this progression is just 'short-lived' as Brexit is yet to progress.
JLL London, a commercial real estate company, considers this news as something that requires more complex thinking. Simon Scott of JLL London said, "Given the lack of progress with Brexit, some foreign investors have become more cautious when considering a market entrance."
UK real estate price index increases each year, with the latest data from the Office of National Statistics show that average house cost £229,000 in May 2019. There has been an increase of 0.1 per cent in the price index.
Given that the UK is still a great location, many property developers are bound to build not just apartments but also high-rise buildings to accommodate the upsurge of property demand.
Wales, in particular, increased its price index for housing at 3 per cent in the second quarter this year. Now, the valuation of a property can cost about £159,000, a slight difference from Scotland's £153,000 price index.
England is still at the top of the UK's most expensive area for housing. The average price of properties starts at £246,000.
In the corporate world, The Guardian reports that some businesses are already leaving the UK and moving its HQ somewhere else. The survey said 5% of company directors consider relocation to avoid business operations conflicts. However, brands like Sony moved its headquarters to Westminster despite Brexit fears.