UK's top six richest billionaires are now wealthier than the bottom 13.2 million of the UK's population, a new study focusing on the gaping inequality in British society revealed.
According to the research conducted by the Equality Trust, the nation's top six billionaires have hoarded a combined wealth of £39.4 billion, which is equal to the overall assets of around 13.2 million people in the UK.
Among these six giants include: the Indian brothers Gopichand and Srichand Hinduja, who topped the list with their £12.8bn wealth; chairman of Ineos Sir Jim Ratcliffe, who bags a total of £9.2bn in asset; the hedge fund manager Michael Plat, who takes pride in his £6.1bn fortune; and Conservative party donors Simon and David Reuben, whose net worth is estimated to be at £5.7bn each.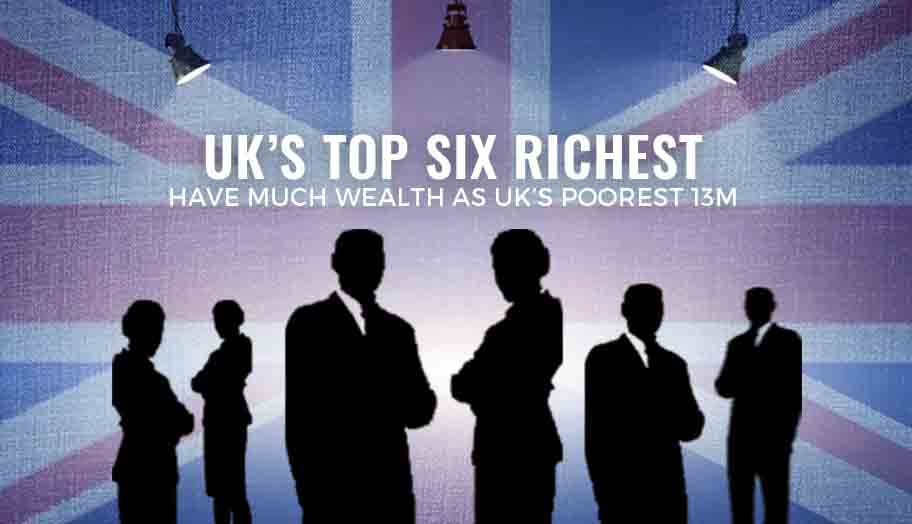 "This report should shock anyone who cares about the state of the UK today," commented Dr Wanda Wyporska, the executive director of the Equality Trust. "Such a huge gap between the very rich and the vast majority of the country is dangerous. Such extreme wealth in the hands of so few people demonstrates just how broken the economic system is"
The revelation has sparked anger online, with many condemning the wide wealth gap between a few families and the vast majority of the UK population. According to Equality Trust, about 14 million people in Britain remain to be under the poor category, in which four million of these are more than 50% below the poverty line.
"Behind the numbers, the UK's extreme inequality is the story of Ferraris and food banks. Families across the country are working for their poverty and unable to promise their children a better, secure future. The UK's economy delivers billions for a few and poverty for millions. Destitution is the sad reality for millions this Christmas," Dr. Wyporska added.