The US Federal Reserve announced Tuesday it is extending several of its emergency pandemic lending facilities by three months, in a bid to help the nation recover from the coronavirus pandemic.
According to Central Bank, the extensions apply to a total of seven lending facilities. These include the Primary Dealer Credit Facility, Money Market Mutual Fund Liquidity Facility, Primary Market Corporate Credit Facility, Secondary Market Corporate Credit Facility, Term Asset-Backed Securities Loan Facility, Paycheck Protection Program Liquidity Facility, and Main Street Lending Program.
Originally, all mentioned lending programmes are set to expire on September 30. This means all banks and companies interested to access Fed liquidity would need to apply by that date. However, as the nation struggles due to the COVID-19 pandemic, Fed said it will now stretch the expiration of the facilities through 2020.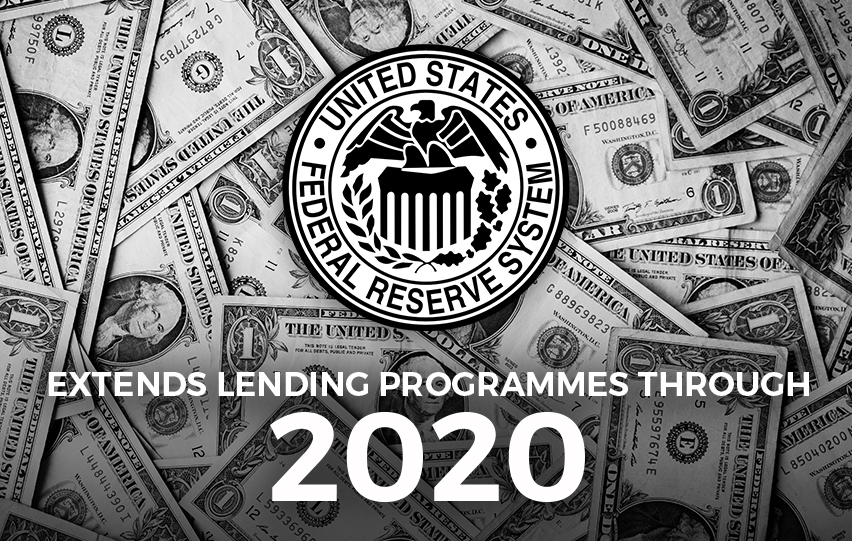 "The Board's lending facilities have provided a critical backstop, stabilizing and substantially improving market functioning and enhancing the flow of credit to households, businesses, and state and local governments," the Fed explained in a statement.
According to them, the extension will "provide certainty that the facilities will continue to be available to help the economy recover from the COVID-19 pandemic."
To date, a fierce resurgence of Covid-19 cases and massive business shutdowns are dashing hopes for a quick recovery in the United States. The lending programmes are expected to help keep credit flowing to businesses and households amid the economic slowdown.
"It's a sign that more support is needed for the economy," commented Scott Brown, chief economist at Raymond James, during an interview with Bloomberg.
Two other Fed programs have a longer timeline, namely the Municipal Liquidity Facility, which is set to expire on Dec. 31, and the Commercial Paper Funding Facility which was extended up to March 17, 2021.