For its introductory promo, HSBC is giving 3x points for every purchase made during the first 12 months after the card issuance. This amounts to 3 points earned for each dollar customers spend within the first year of the account. However, this offer is only applicable to the first $10,000 spent on purchases.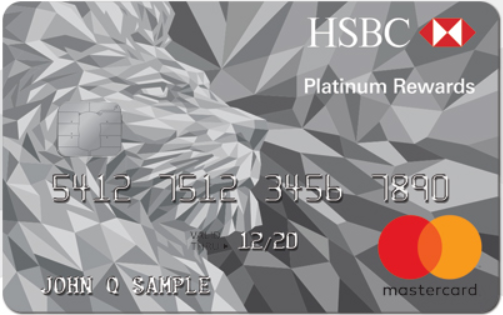 After the introductory offer, earning rewards will revert to regular points scheme, which gives 1 point for every dollar spent. Cardholders are urged to keep in mind that this regular scheme will be in effect after spending $10,000 within the first year or upon the end of the first year, whichever comes first.
Rewards can be redeemed through more than 3,000 partner establishments, which includes brands dealing with electronics, kitchenware, sports and luggage. Customers also have the option to pick from various gift cards provided by leading merchandisers. They can also opt to get cash back directly deposited to their accounts.
Those interested can apply for a Platinum Mastercard with Rewards via online application. Candidates are advised to have financial and employment details on-hand, as the bank will require these in addition to personal information. The bank may also have eligibility criteria regarding income, monthly expenditure and credit background. Documents that may need to be submitted include latest pay slips, bank statements and credit scores.
Interested clients can also apply via phone or branch visit.
Meanwhile, the bank reminds applicants that they are responsible for paying fees and charges. While the Platinum Mastercard with rewards does not have annual, foreign transaction and additional card fees, clients will be paying for interests and penalty fees.
For this offer, the bank will give a 0% introductory annual percentage rate (APR) for purchases and balance transfers during the first 12 months. Afterwards, the APR for purchases and balance transfers can be 15.24%, 19.24% or 25.24% and will be assigned based on the applicant's creditworthiness.
The APR for cash advances is 27.24%, which is variable depending on the Prime Rate. Cardholders who fail to pay their dues on time will be charged up to $37 in penalty fees.