In a historic move, the United States Department of Agriculture (USDA) will start paying off agricultural loans given to minority farmers, reported The Washington Post. The relief is part of the pandemic relief law and will cover up the loans of more than 10,000 farmers.
Under the American Rescue Plan Act, the USDA Farm Service Agency released the notice informing minority farmers with eligible farm loans about the provision. The notice, which tackles direct loans, will be followed after 120 days by a notice about government-guaranteed agricultural loans.
Agriculture Secretary Tom Vilsack told The Washington Post that the provision will cover "Black, American Indian, Hispanic, Alaskan Native, Asian American, or Pacific Islander farmers."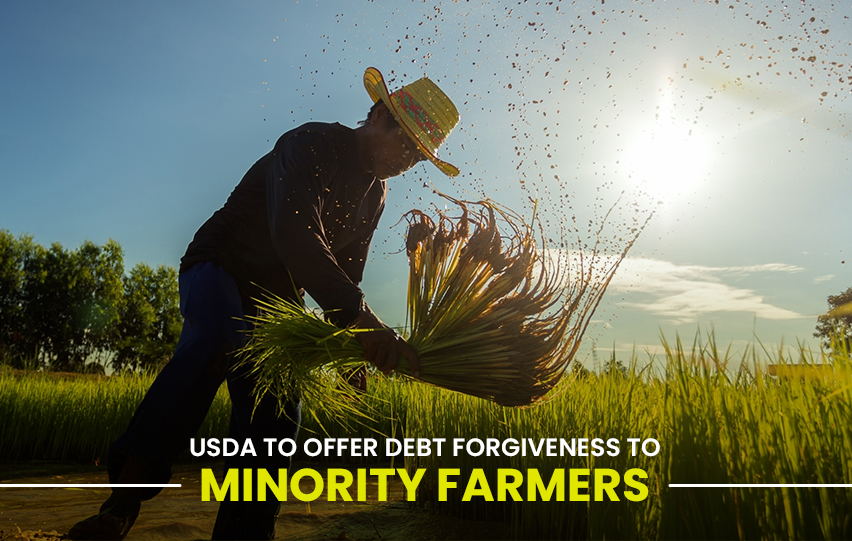 The farmers will also receive 20% of the loan amount in cash to take care of the tax impact of such debt relief. This means that the forgiveness will cover 120% of the loan amount.
This provision "could represent one of the most significant pieces of civil rights legislation in decades," Vilsack wrote in a USA Today piece. According to Vilsack, the stipulation "responds to decades of systemic discrimination perpetrated against farmers and ranchers of color by the USDA."
The law directs the department to pay off the farm debts of around 16,000 socially disadvantaged farmers, spending up to $5 billion.
Vilsack noted, "The loan payments will clear the debt in full as well as offer additional resources to pay tax liabilities and other fees associated with clearing a debt. Any socially disadvantaged borrower with a qualifying USDA loan is eligible for debt relief and any assistance provided to the borrower by USDA is free of charge."
This law will help address the inequality experienced by minority farmers, especially black families who lost almost 985 of their land back in the 1800s.