Nigeria-based fintech company Paga announced a partnership with global payment company Visa to accelerate growth in mobile payments for merchants in Africa.
Under the new partnership, all Paga account holders can access Visa's credentials, both physical and virtual cards, to transact anywhere in the world.
The fintech company created a multi-channel network to enable 14 million users to transfer money, make payments, and shop using their phones. Users can access the mobile app for transactions or through 24,840 agents available. The app serves as a mobile wallet, providing ease in use and convenience for people.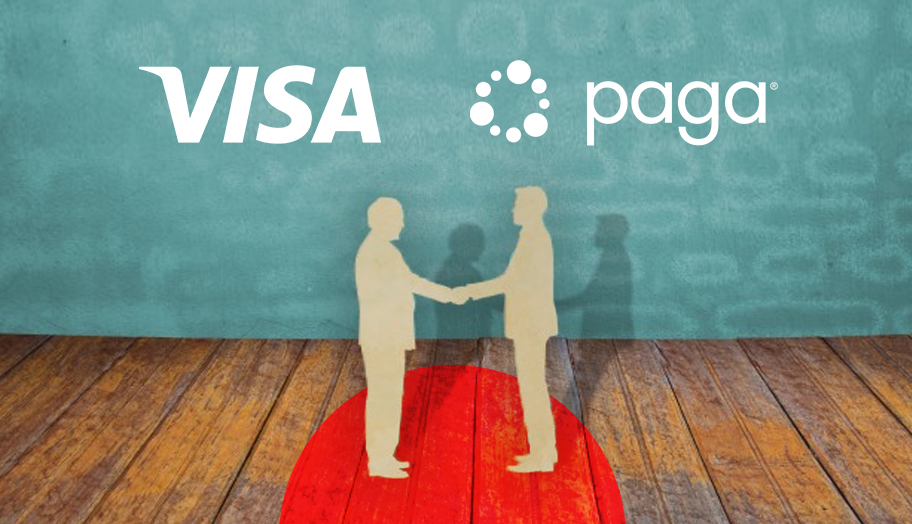 "We are excited to partner with Visa, a leader in payments globally, as they are constantly building world-class solutions for consumers and businesses. Our goals are well aligned. As we scale our wallet across emerging markets such as Nigeria, Mexico, and Ethiopia, partnering with Visa to give both consumers and businesses access to Visa's global network made sense to us," said the company in a press release.
The deal doesn't include monetary investment, however, the partnership will allow expansion of Paga throughout Africa and work directly with other startups. Considered as a strategic partnership, both companies can benefit by driving larger payment volumes.
More than Nigeria, Paga hopes to tap other markets like Mexico and Ethiopia. By giving access to the payment platform, the fintech company can help other businesses to digitize their transactions using cards and agents.
According to Paga, merchants who use their payment platform can benefit from the partnership, as they are able to accept non-card payments from customers in any bank. With Visa products, they can process transactions and improve customer experience altogether.
The two companies signed for a long-term partnership. Before this deal, Paga also acquired Ethiopia-based software development startup Apposit.