Giant commercial organization Walmart recently released its earnings in the first quarter of 2019, exceeding predictions by experts, says CNBC. In the first quarter, the company's shares closed up 1.4% ($101.31). This comes after its profits are pegged at $1.13 per share, which is 11 cents higher than Wall Street experts predicted.
Investments in Walmart 10 years ago on May 16, 2009, is expected to have grown by more than 175% in 2019. This means that a $1,000 investment 10 years ago will be valued at $2,700 on May 16, 2019.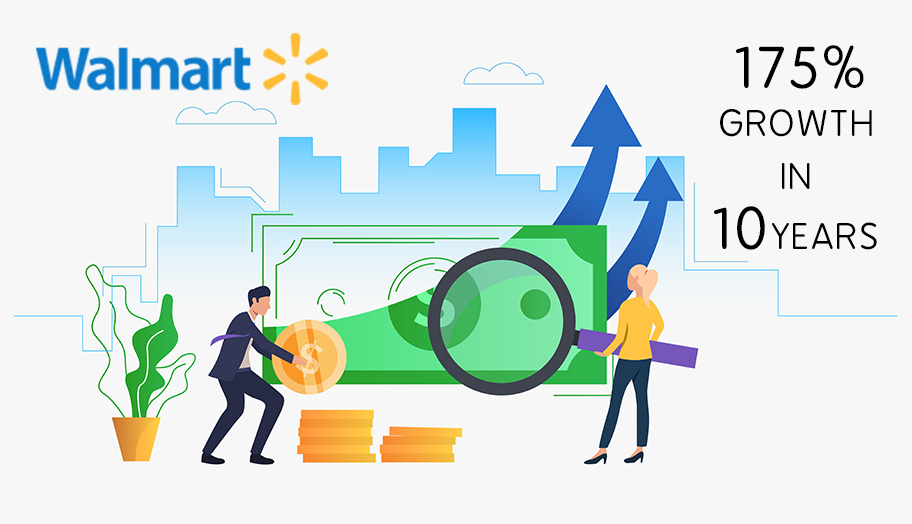 Walmart Sales Goes Up
The reason behind this growth can be attributed to the increase in sales in the company's stores in the United States. According to CNBC, there was a 3.4% increase in the retail giant's sales, which is the largest growth in 9 years. As per analysts' forecasts based on data provider Refinitiv, the growth would only be 3.3%.
Based on Walmart stock released on May 16, 2019, its company's e-commerce sales increased by 37%, development compared to 2018's 33%. The company also had an 18% increase in shares, amounting to a massive $290 billion market cap.
When compared to other companies, Walmart's figures are a bit lower than Amazon's share growth (19%), while Target's shares fell (3%). Moreover, the S&P 500 showed 227% returns.
However, experts emphasize that the company's stock performance is not enough to predict its revenue performance. In fact, Walmart's revenue fell from $125.03 billion to $123.93 billion. Analysts say that other tariffs can have a negative impact on sales.
Meanwhile, the company has been investing in new merchandise, online platforms and store's efficiency. It is also revealed to be venturing to become a 'digital enterprise.' Moreover, analysts predict positive outcomes for Walmart's future.