Days following a new study revealed that her proposed wealth tax may fall $1 trillion short to what the campaign originally claimed, Democratic presidential candidate Elizabeth Warren vowed Saturday, Dec. 14, she would make the wealthy pay for services for everyone once elected as president, including education and healthcare.
In her speech dedicated to a crowd in Clinton, Warren pointed out how the normal citizens have long been paying a wealth tax through the form of property tax, while the wealthy, although paying the same tax on their homes and lands, are excluded from rendering additional taxes from their other possessions that most people can't afford, such as expensive artworks.
The Massachusetts senator also called on the rich, saying that while they have built a great fortune, it was all thanks to the help of employees, the protection provided by police and firefighters, and the use of infrastructures "built by all of us."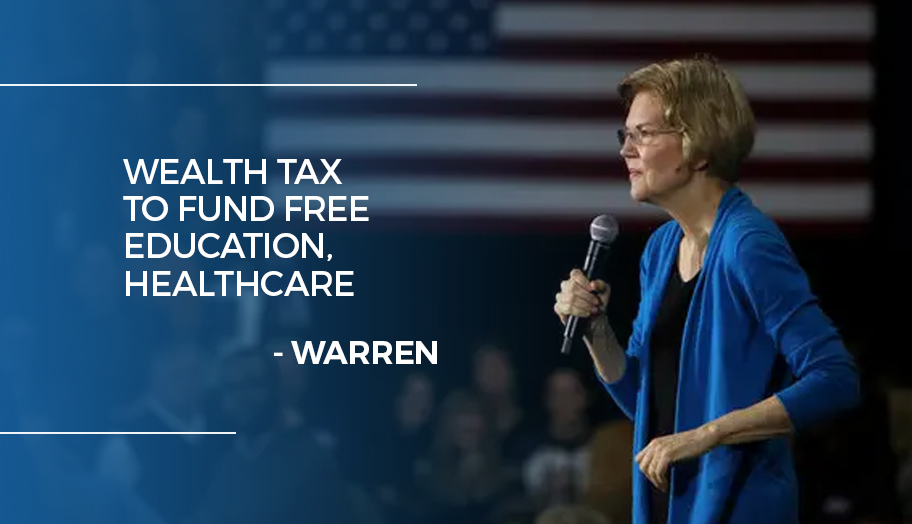 "That 2 cents per dollar will pay for universal child care and universal preschool," Warren claimed. "With that 2 cents, Congress can make an $800 billion investment in public schools and provide tuition-free education at technical schools, 2-year colleges, and 4-year colleges."
In addition to her commitment to free education, Warren, also shared her plans concerning healthcare, saying she will make the cost of medications more affordable to the public, including insulin and epinephrine auto-injectors for anaphylaxis (EpiPens). Moreover, the senator also claimed she will lower the Medicare age to 50 and expand the coverage of the program to include vision, dental, and long-term care, once elected.
"I'm going to do … everything a president can do all by herself," Warren vowed.
The remarks were made days only after a new study from the University of Pennsylvania's Wharton School revealed that Warren's proposed wealth tax will produce at least $1 trillion less than what the campaign originally promised, thereby generating questions on how she will adequately fund her plans to establish government-backed health care, education, and other programs