Williams-Sonoma, Inc., a leading American home retail company, revealed that it has partnered with bank holding company Capital One to introduce the Key Rewards Credit Card Program.
The company's top-level Key Rewards program is upgraded with new credit cards. Cardholders can accumulate rewards when they shop at Williams Sonoma, Inc. brands and anywhere that accepts the card.
The following are the benefits of the Key Rewards Credit Card Program.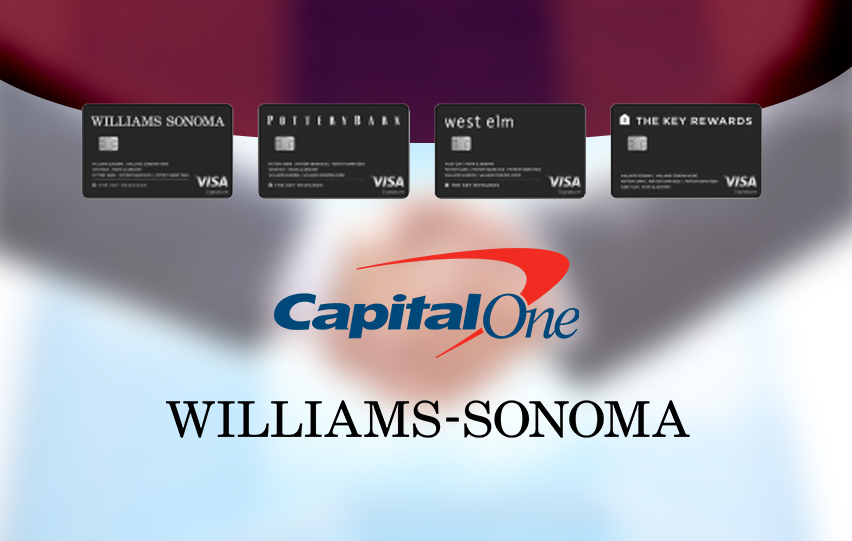 No annual credit card fee
Earn birthday reward worth $25.
Get early access to brand promotions
Get 10% rewards when you buy from Williams Sonoma, Mark & Graham, Pottery Barn, and West Elm during the first 30 days of card opening, and then get 5% rewards afterward. OR get a financial promo for 12 months when you purchased a total of $750 and above.
Receive previews of the new brand collections
Receive Design Crew's cross-brand design services with free design professional's consultation
Get free standard shipping at Williams Sonoma
In addition, cardholders of the co-brand Visa card will receive 4% rewards at restaurants and grocery stores and 1% rewards to other visa card authorized places.
Cardholders may also benefit from Capital One's digital services. They can get security alerts, receive purchase notifications in real-time, and have zero percent fraud liability for lost or stolen cards. Moreover, they have the option of directly locking and unlocking credit cards via the mobile app.
Besides, the Key Rewards Credit Card program introduces the first co-brand recycled plastic credit card of Capital One. Credit cards are composed of 85.5 percent recycled plastic materials. This move contributes to minimizing the plastic wastes that end up in landfills.
Plus, it demonstrates both partners' commitment to environmental protection, from thoughtful production to energy conservation. The sustainability efforts are being applied by Williams-Sonoma and Capital One to their services.