The world's 2,153 billionaires are richer than a combined population of 4.6 billion people, new research revealed.
In a new study conducted by the international charity Oxfam International, the world's billionaires were discovered to have more wealth than 60 percent of the global population. This means that the world's top 1% have more than twice as much wealth as the 6.9 billion of the population.
In a press statement, Oxfam India CEO Amitabh Behar said that the division between the wealthy and the poor cannot be solved without the implementation of "deliberate inequality-busting policies" – a move in which "too few governments are committed" to exercise.
"Our broken economies are lining the pockets of billionaires and big business at the expense of ordinary men and women. No wonder people are starting to question whether billionaires should even exist," CEO Behar added.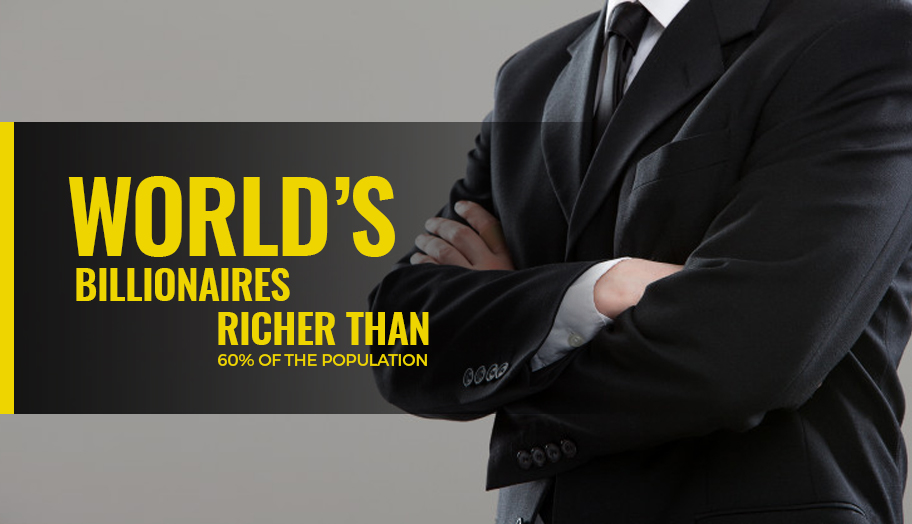 According to the study, which was released ahead of the World Economic Forum in Davos, Switzerland, the number of the world's billionaires has doubled over the past decade, leading to a ratio of 22 of the richest men having more wealth than all the women in Africa.
"Women are supporting the market economy with cheap and free labor and they are also supporting the state by providing care that should be provided by the public sector," the article wrote. "This unpaid work is fueling a sexist economic system that takes from the many and puts money in the pockets of the few."
As cited in the report, Oxfam claimed women work in a combined 12.5 billion hours each day, with at least $10.8 trillion unpaid care work each year.
"If you just look around the world, more than 30 countries are seeing protests. People are on the street and what are they saying? — That they are not to accept this inequality, they are not going to live with these kind of conditions," CEO Behar told Reuters.