Over 31,000 people have just joined the ranks of the world's ultra-wealthy last year following the increase in property prices and rising global stock markets, a report titled The Wealth Report 2020 reveals.
According to the article, compiled by property consultants Knight Frank, the considerable addition to the number of the top 1% was due to the 6.4% rise in the number of people with net worth valuing $30 million or more in 2019.
"Economically, 2019 was outwardly a tumultuous year, with the International Monetary Fund (IMF) reducing its forecast for global GDP growth from 3.5% in January 2019 to just 2.9% in January 2020 – a 10-year low," the report wrote.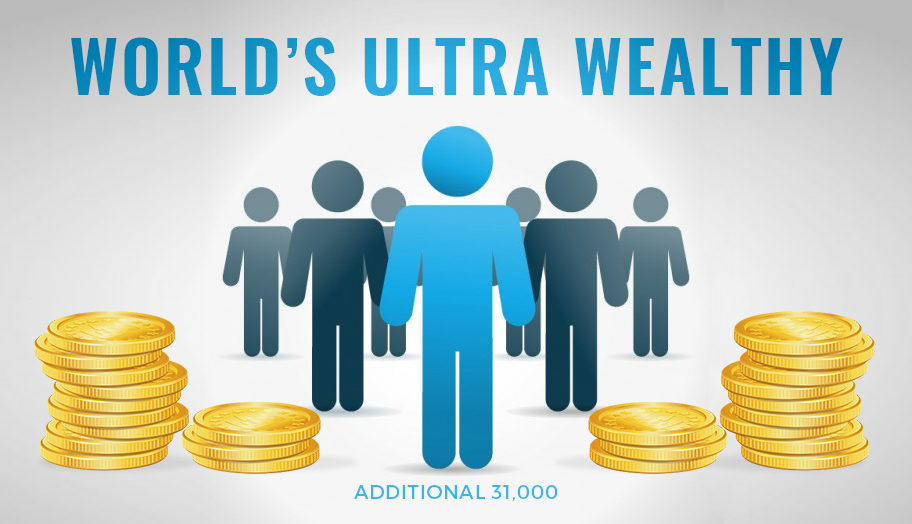 "Despite this, the world's UHNWI population rose by 6.4% … This is borne out by the results of our attitudes survey, in which 63% of [wealth managers] said their clients' wealth had increased in 2019, with only 11% reporting a decrease."
As cited in the article, the U.S. remains to be the state with the highest number of ultra-wealthy citizens, scoring at 240,575 in total. Meanwhile, China secures the second spot with 61,587 ultra-high net worth individuals (UHNWIs) and Germany follows with 23,078 people. France, on the other hand, made it into the fourth rank with 18,776 people, and Japan bagged the fifth spot with 17,013 UHNWIs.
Liam Bailey, Knight Frank's global head of research, revealed that although nearly half of the top wealth were in the US, Asia and Africa are currently leading the race among countries with the fastest-growing numbers of ultra-wealthy.
"It's exciting to see how wealth is developing across Asia and, with the number of ultra-wealthy in India, Vietnam, China and Malaysia outpacing many other markets over the next five years," said Bailey.
"It will be interesting to see how this impacts the global property market."