In a post on its website, Yapily revealed that it will be partnering up with American Express to offer open banking payments in Europe through the Pay with Bank Transfer.
The open banking infrastructure provider's Europe service "will enable American Express to reach new markets with its open banking payment product." This new service is expected to "[increase] the benefits, support, and innovation offered to its merchant customers."
Yapily is known as an enterprise connectivity platform that allows companies to easily access financial data of users, speeding up payment processes for both sides. It was able to raise $31 million in the Series A funding in April.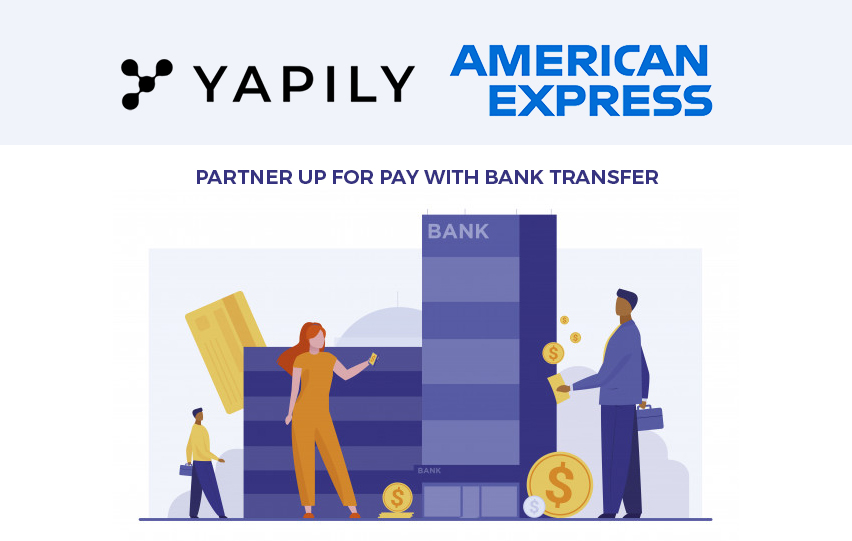 The Pay with Bank Transfer service will be implemented with the help of Yapily's open API, which is expected to expand its coverage in various markets in the continent.
According to the announcement, the Pay with Bank Transfer service will be using biometric authentication and instant payment APIs.
The deployment of these technologies is expected to provide fast payments for merchants, as well as speedy yet simple and secure payments for customers.
Regarding this agreement, Yapily CEO and co-founder Stefano Vaccino said, "American Express is a leading global provider of payments services, and we're delighted to be merging our open banking expertise with its extensive network and trusted brand."
Vaccino noted that this partnership seeks to offer better choices and more benefits to businesses.
The CEO also noted that the deal with AmEx "is the first real step" toward bringing open banking options to consumers and merchants in the United Kingdom and Europe as a whole.
Verdict noted that AmEx will have full control of the user interface and experience, which entails that Pay with Bank Transfer will be completed without interruptions. Should issues occur, Yapily will redirect the service.