ZenBusiness makes an effort in expanding fintech offerings by acquiring Austin-based startup Joust last Thursday, July 30.
The data management company announced the acquisition but terms of the deal were not disclosed to the public yet. ZenBusiness has been pushing for expansion since September 2019, raising total funding of $15 million.
Five years after its foundation, the Texas-based company managed to help small businesses in their legal paperwork, operating agreements, accounting assessments, tax-filing support, and incorporate business records.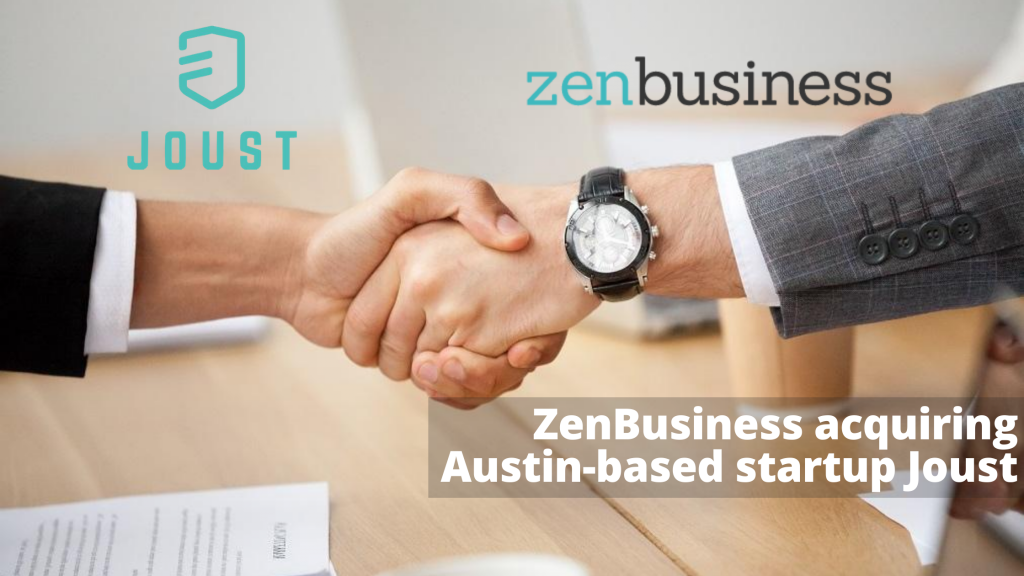 The tie-up with Joust will allow ZenBusiness to setup processing, banking, accounting, website, and email services, before extending further to e-commerce. Both companies will benefit from the acquisition, scaling the platforms for more movements.
ZenBusiness co-founder Ross Buhrdorf said, "We were looking for business deals, found them and wanted to put a deal together, but the timing wasn't right then. A conversation came up again later, and they asked if we could consider purchasing them."
The company sees the timing fit for the purchase, then go for it. Backers and investors like Greycroft and Lerer Hippeau support the latest acquisition.
ZenBusiness will be relaunching Joust as ZenBusiness Money, and develop a suite of financial and banking tools for the customers. The features include payments, invoicing, and merchant services.
Joust co-founder Lamine Zarrad said the tie-up of two companies would provide holistic solutions to handling data and cutting-edge banking. "As they figured out customer acquisition, we thought, let's not compete, but build our forces together to bring more value and exponentially grow," said Zarrad.
The two companies are gearing towards branding the ZenBusiness Money offering, challenging traditional banking in the United States. Because micro business is a huge business and the global pandemic is ongoing, the banking solutions can help people to start a venture and gain an income.