Cashier-less checkout startup Zippin announced Thursday, Dec 12, the closing of its $12 million Series A funding led by Evolv Ventures, the $100 million venture hub backed by Kraft Heinz Co.
In a press release, the San Francisco-based startup named SAP.iO, Scrum Ventures, Arca Continental, Nomura Research Institute, and NTT DOCOMO Ventures as the new set of investors who have joined its existing investors Maven Ventures, Core Ventures Group, Pear Ventures, and Montage Ventures during the latest funding round.
"When we launched the Zippin platform for retailers in 2018, we removed friction from the checkout process. With the Zippin Cube, we are aiming to remove friction from bringing that experience to retail stores," said Krishna Motukuri, CEO of Zippin. "We obsess about retail operations and physical infrastructure just as much as we obsess about AI and computer vision. That's why we have more operational public stores than most other startups in the checkout-free space."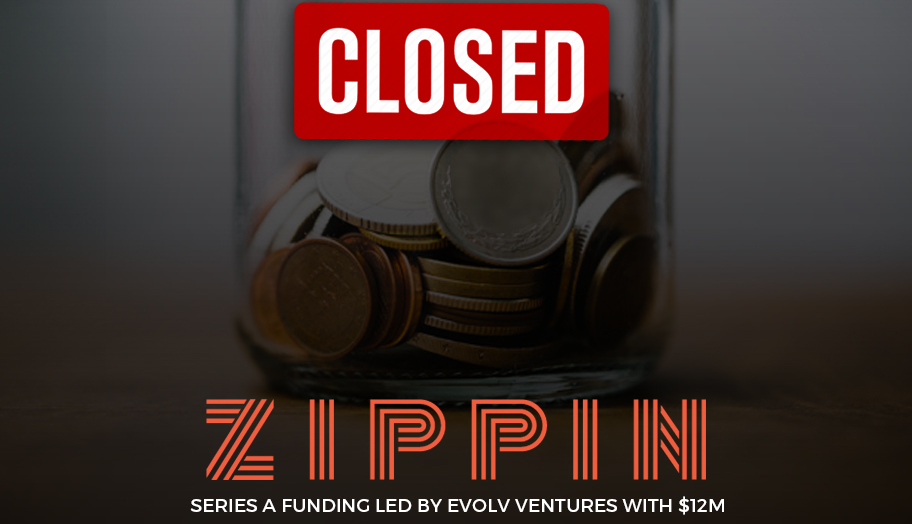 The newly-accumulated funds will be used to help accelerate the launch of Zippin's new stores, which are scheduled to happen in the coming months, as well as support the plans to open new stores for grocery and convenience chains, sports facilities, airports and more.
"We're excited to join Zippin's journey as these new formats become critical to the transition currently underway in retail," commented Smriti Jayaraman, Principal at Evolv Ventures. "Zippin's technology also offers CPG brands, which have previously been at arm's length from the point of sale, a unique set of opportunities to participate in the customer journey."
This latest round brings the company total funding of $15 million since its launch in 2018 and is expected to "allow Zippin to further invest in product innovation, grow its technical team and expand sales and partnership efforts," the release added.