In a recent interview with Fox News, Facebook CEO Mark Zuckerberg said that "[having] the government takes all [Billionaires' wealth]" can have bad results. Fox Business reported that the billionaire does not agree with some "policy prescriptions" in the wealth tax proposals of some candidates.
When asked about Bernie Sanders' statement that billionaires should not exist, Zuckerberg, who has an estimated net worth of $70 billion, responded that "no one deserves to have that much money," reported CNN. He reiterated this stance when Fox News' Dana Perino asked him if he believed that he "earned [his] money fair and square." The CEO told Perino that he does not believe that "anyone deserves to have billions of dollars."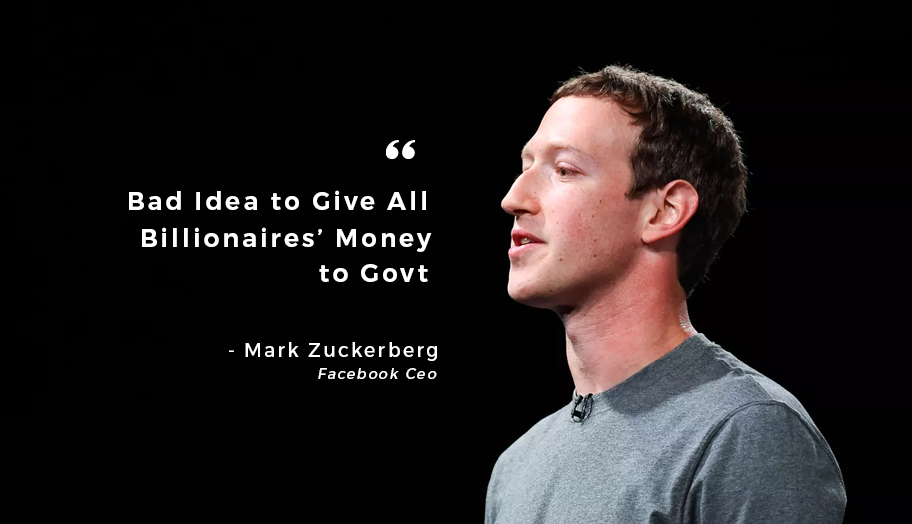 However, in the exclusive Fox interview, Zuckerberg said that he does not agree that the best way to address the ever-widening wealth disparity in the United States is to "just have the government take it all." This is because the government will get the monopoly to decide where the funds would go. He cited medical research as an example of this.
According to the CEO, it is good that there are various philanthropic actions and organizations that can launch ideas that compete against the causes that the government funds. These competing ideas are funded by private entities, including billionaires.
Zuckerberg and his wife Priscilla Chan lead The Chan Zuckerberg Initiative, an organization focused on promoting science, education, justice, and opportunity. Since its launch in 2015, the CZI has funded around $1.6 billion in grants. It has also made about $110 million in philanthropic venture investments.
Meanwhile, it is important to note that presidential candidates Sanders' and Elizabeth Warren's wealth tax proposals aim to tax a portion of the top 0.1 percent's net worth and income, respectively.