The Scottish Illegal Money Lending Unit (SIMLU) has set up a new tailored advice website to assist Scottish people having a hard time dealing with loan sharks.
The SIMLU has also extended its community-based organizations' network that supports residents in safely reporting illegal lending operations.
Several illegal lenders have transferred online during the coronavirus pandemic, utilizing social media advertisements and messaging to target the desperate and most vulnerable individuals. Generally, illegal lender loans cost 3 times more than legal ones.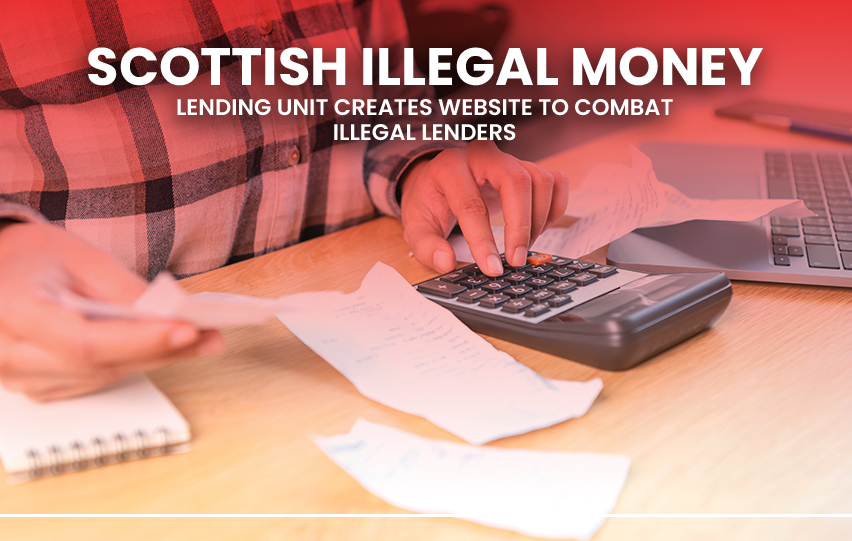 Illegal online lenders may appear to be a fast fix for individuals in need but they may not be licensed by the Financial Conduct Authority and may demand high interest rates.
Scotcash, a social company, and Grampian Regional Equality Council, a nonprofit, are the new beneficiaries of the Stop Loan Sharks Scotland Charter Mark (GREC) for their "commitment to supporting and promoting the SIMLU's work," as well as their zero-tolerance approach to unauthorized lenders in their areas.
The charter mark's goal is to build a network of organizations dedicated to exposing and combating illegal lending, as well as preventing individuals from turning to loan sharks.
Fiona Richardson, Trading Standards Scotland Chief Officer, said "We will work together to promote the message that you should not use loan sharks, but also to make sure that, where somebody has ended up using an illegal money lender, they know where to go to receive the appropriate help and assistance."
She also added that during this time of immense economic uncertainty, it is critical to do everything possible to prevent individuals from borrowing money from illegal lenders and falling into a debt cycle and intimidation.
This move effectively helps individuals susceptible to loan sharks, who have an urgent need to borrow money but have a lack of options, according to Sharon MacPherson, Scotcash CEO.