The 7 Rings singer Ariana Grande sued retail giant Forever 21 last week for $10 million dollars. Grande's lawsuit comes after the clothing retailer declined to enter a partnership with the performer and after hiring a lookalike model in its recent campaign.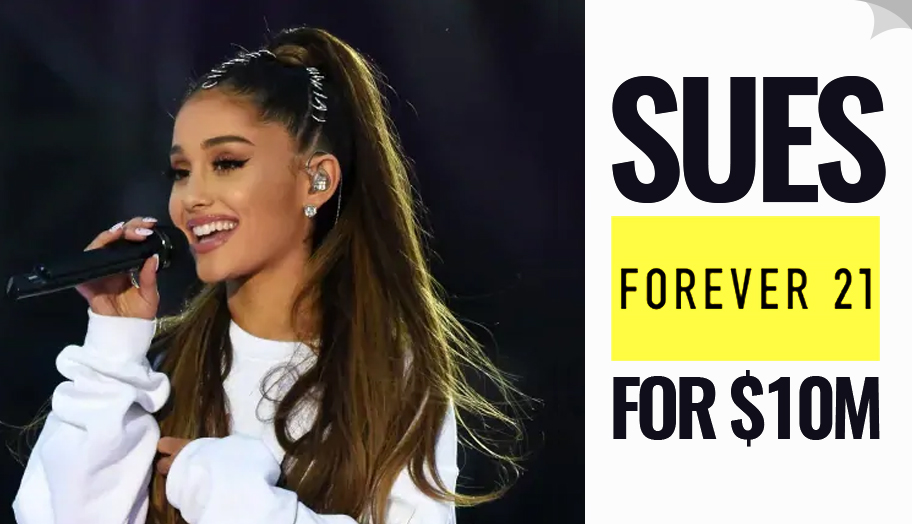 According to The Guardian, Ariana believes that Forever 21 hired the model to star in the campaign to "suggest to the viewing public" the performer's partnership with the brand. Apart from using a model that appears to have a likeness with Grande, Forever 21's advertisement also allegedly plagiarized the concept from Ariana's famous 7 Rings single. The music video for the single was released last January 2019.
The brand's campaign saw that the Grande-lookalike model styled in a high ponytail complete with sparkly accessories and pink puffballs, recreating the look the singer had in her 7 Rings music video. The colors used for the advertisement include pink and purple, the very same colors used by the singer in her music video.
Besides drawing concepts from Grande's team without obtaining consent, the retail company also lifted lyrics from 7 Rings and used this for their campaign, reports CBS. The campaign ran for months, despite the singer saying her rights were violated.
The lawsuit also claims that the retail company used the singer's influence and reached to further its success by using "Ms. Grande's name, image, likeness, and music."
Company Statement
In a statement to Today, Forever 21 revealed that "while [they] dispute the allegations, [they] are huge supporters of Ariana Grande and have worked with her licensing company over the past two years." Forever 21 reportedly reached out to Ariana's team in December of 2018 to work with a campaign. However, Today states the amount the clothing giant offered to pay the artist was insufficient.
With Ariana Grande's stature and reach in the industry, news sites disclose that a single endorsement post made on social media platform Instagram comes is "well into the six figures," claims the lawsuit.