The Scottish court has approved the judicial review of the Government's rejection to investigate the unexplained wealth of former President Donald Trump, amid continued requests to look into how he was able to buy 2 golf courses in Scotland.
Avaaz, a non-profit activist group based in the U.S., has petitioned against Trump to seek an Unexplained Wealth Order (UWO), commonly known as a "McMafia" order. It is a court order granted by a British court forcing a person to disclose their financial sources.
Lord Sandison of the Scottish Court of Session approved the petition. He stated that there was a "sensible legal argument to be had" on the issues presented in the petition and granting "permission for the petition to proceed without condition or restriction."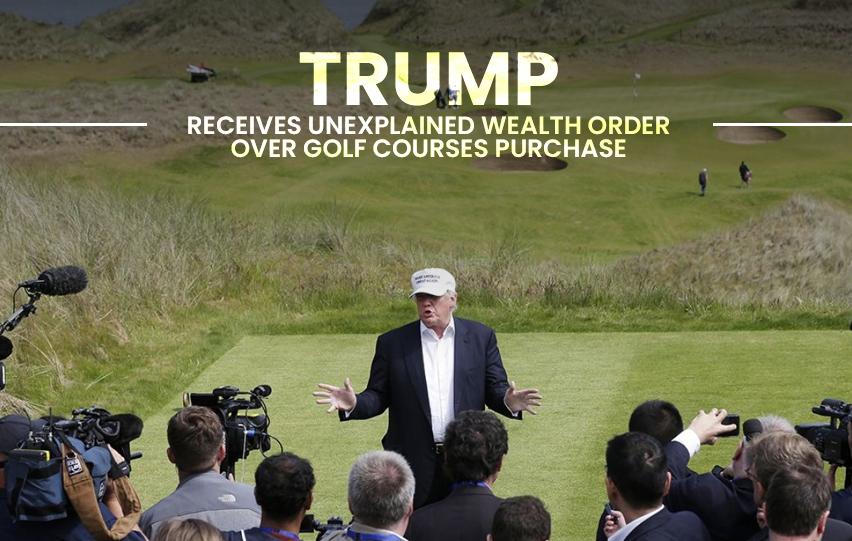 In 2018, the Unexplained Wealth Order was established to deal with accused foreign officials on corruption who may be laundering illegal money in the United Kingdom. UWO is seldom invoked, but if the individual subject of the order cannot justify his wealth, assets may be taken.
Campaigners and even politicians have demanded to investigate how Trump paid for his 2 Scottish golf courses, Trump International Golf Links and Trump Turnberry Resort, using all cash.
By a vote of 89-32 in February, the Scottish parliament turned down a request for the government to scrutinize how Trump paid for the golf resorts.
Nick Flynn, Avaaz Legal Director, said to Newsweek that the approval means Scottish Ministers will be tested in court for their continued refusal to obtain a UWO to review Trump's questionable golf resorts acquisition.
He said that they hope the Ministers, equipped with full knowledge of the law, acknowledge that transparency on Trump's acquisition is required, which UWO can only provide. It is critical to the reputation of Scotland in upholding the law and fighting money laundering.