News about Wells Fargo's extended loan of $250 million isn't enough for Barneys to carry on operations while going through bankruptcy.
The US luxury retailer is meeting with the specialty team from the Great American Capital Partners to get a debtor-in-possession loan to stay open while thinking of a turnaround plan.
Through debtor-in-possession financing, the company undergoing financial distress can get access to credit to pay for operational expenses while it is in the works for a restructuring plan.
According to Business Of Fashion, the retail giant is expected to file for bankruptcy next week but is ironing out its plan for staying intact before it decides to finally close off business operations.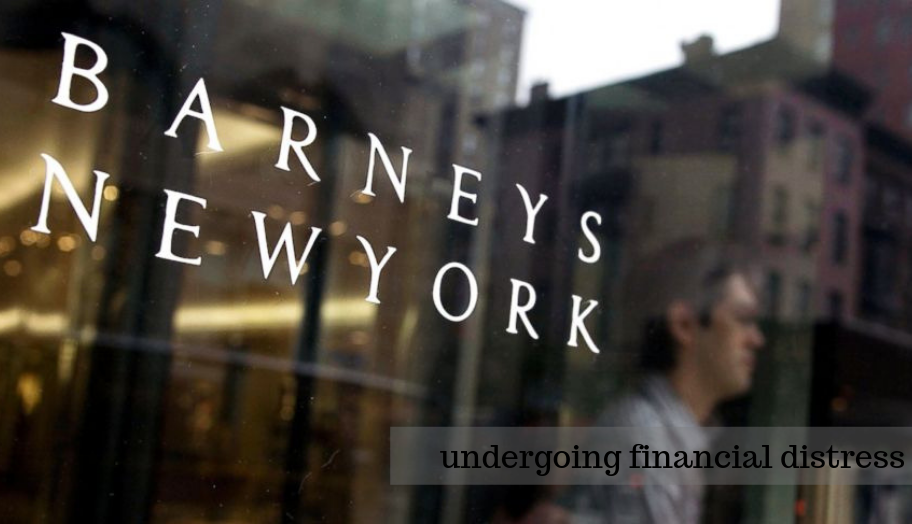 Barneys was struggling with rent at Madison Avenue store as cost tripled in January. As early as July, the news about the retailer's bankruptcy has shocked America, hence, its advisors are trying to poke banks and lenders for credit.
Some reports even said that the retailer was rejected when it filed an emergency loan last week of July.
According to the company's statement, "The Barneys New York board and management continue to work constructively and collaboratively with a number of parties and are committed to reaching a mutually agreeable resolution to strengthen our business."
Barneys has flagship stores located at Chelsea and Madison Avenue in New York, Beverly Hills, Chicago, Boston, San Francisco, Seattle and Las Vegas. With rent going steep and lower customer visit, the company struggled.
Talks about its restructuring plan would mean some of its flagship stores to close. In fact, some reports even claim that an insider from the retailer claims that 'there is all this last-minute desperation going on."
Finance watchers are already predicting that the company will soon file Chapter 11 bankruptcy, which requires a DIP lender as soon as possible or else, everything will fall off.