Trustees of the Fyre Festival are officially suing big names in the entertainment industry. Some of the stars being sued by the event's trustee include Kendall Jenner, Emily Ratajkowski, Migos, Blink-182, and many others.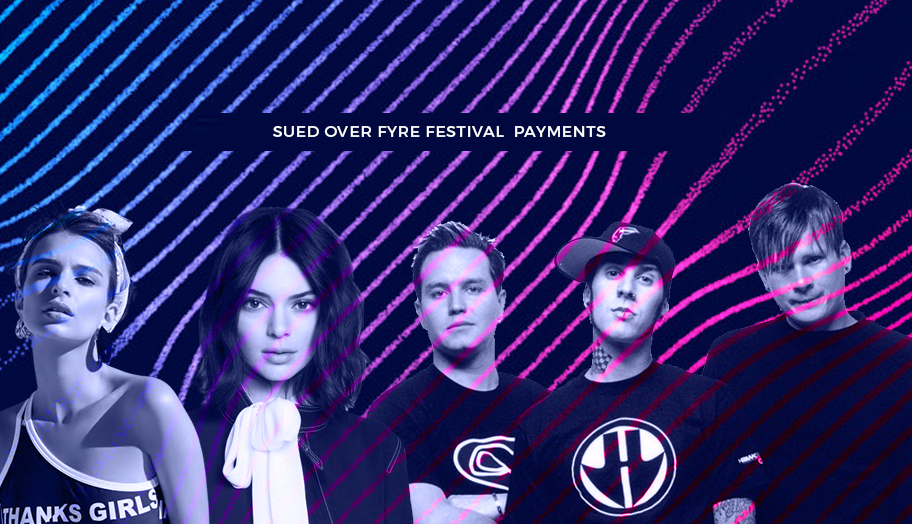 Founded and organized by Billy McFarland, the Fyre Festival is dubbed as an epic failure in massive proportions. While it marketed a luxurious musical celebration featuring the biggest names in the industry, the actual event failed to deliver. Following the disastrous events at the festival – including the lack of villas, locked in experiences at the airport, and no gourmet food – Business Insider reports that McFarland was ordered to forfeit the $26 million in payments.
Each event ticket cost $12,000, which promised to provide a VIP experience for guests. Stars and models tapped to promote the event include Emily Ratajkowski, who was paid $299,000. Meanwhile, Kendal Jenner was reportedly paid $275,000 for a single social media post.
Gregory Messer, the trustee in charge of handling the event, filed a case on behalf of the organizers to "recover money paid to talent agencies, performers, vendors and other entities involved in the marketing and failed execution of Fyre Festival."
According to Messer, the models and endorsers of the said event failed to disclose their involvement with the case. Jenner failed to reveal her promotional engagements, making the public believe that "Kanye West would perform at the festival because her post referenced her G.O.O.D. Music Family," said Cosmopolitan. In the same way, Ratajkowksi did not indicate that she was paid for her endorsements.
Other names indicated in the lawsuit include performers who were slated to sing during the event, such as Blink-182, Lily Yachty, Migos, and Pusha-T. Agencies such as Creative Artists Agency, DNA Model Management, International Creative Management, and Nue Agency are also being sued in a separate lawsuit, reports E! News Online.