The Bangko Sentral ng Pilipinas (BSP) or the Central Bank of the Philippines approved easier lending and borrowing processes for overseas Filipino workers (OFWs). The announcement was made over the weekend via the Monetary Board.
The change in the lending process comes as the bank furthers its initiatives for financial inclusion and empowerment.
The board said, "the moratorium is seen to shift the banks' funding channel from LTNCTDs to bond issuances that is to likewise further deepen the local debt market." The regulation also aims to boost the economic sector of the country.
Filed under Resolution 1729, the new ruling allows consumer loans to be made available to overseas Filipino workers, non-immigrants, embassy officials and employees, reports the Philippine Star. Foreign nationals may only avail of the program provided they have a valid visa issued and recognized by Philippine authorities, notes Manila Standard.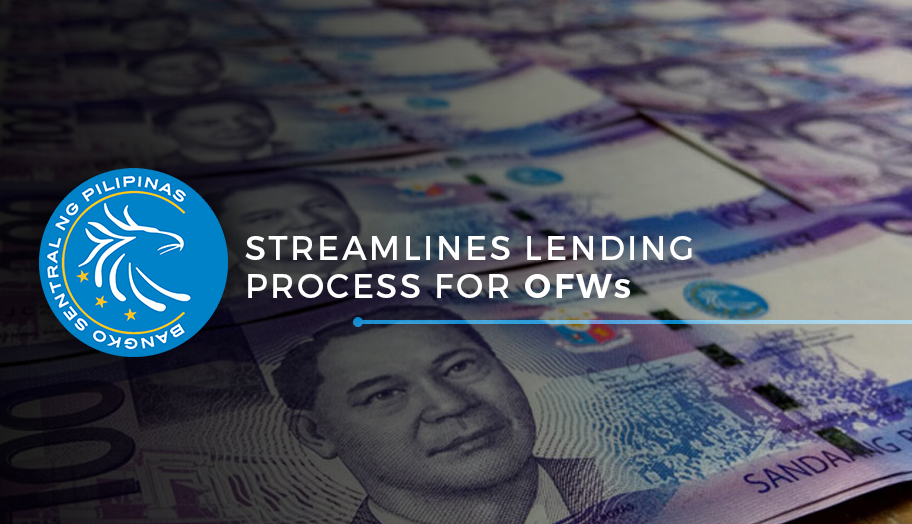 Among the peso consumer loans available on the market, only those concerning residential real estate and housing loans will not be extended to foreign nationals.
Besides these, the Monetary Board also streamlined the current rules on long-term certificates of time deposit, bonds, and commercial papers, states Manila Standard.
For the new liberalized rules to be enacted, borrowers must not have any third-party underwriters.
In a statement, the deputy governor of the Monetary Board of the Central Bank of the Philippines Francisco Dakila Jr. said, "the enhancements are premised on the banks' continued adherence to sound credit underwriting practices and effective control measures in managing risks involved in granting peso consumer loans to OFWs and eligible foreign nationals."
Furthermore, the Monetary Board believes "the new guidelines promote greater access to bank financing for these borrowers while expanding and broadening market segment for banks."
The indefinite moratorium ordered by the Bangko Sentral ng Pilipinas is slated to commence starting January 1, 2021. Lenders and other banking institutions who wish to take part in the scheme will be allowed to submit an application and request until September 30, 2020.