The People's Republic of China plans to lift the daily yuan transfer limit from Macao to mainland China by 60 percent on Wednesday, to boost trading.
From the daily limit of 50,000 yuan, the Central Bank raises the limit of wiring money to China to 80,000 yuan. The announcement came after China President Xi Jinping visited the territory to celebrate its 20th-anniversary return from the Portuguese rule.
"The measure will be implemented in the near future and will make trade between the two markets more convenient," said China Central Bank.
Xi Jinping praised Macao for upholding the 'one country, two systems' rule that affords the country to have legal freedoms, which isn't possible in mainland China. Hong Kong is also a special administrative region of China but condemns the rule for their freedom.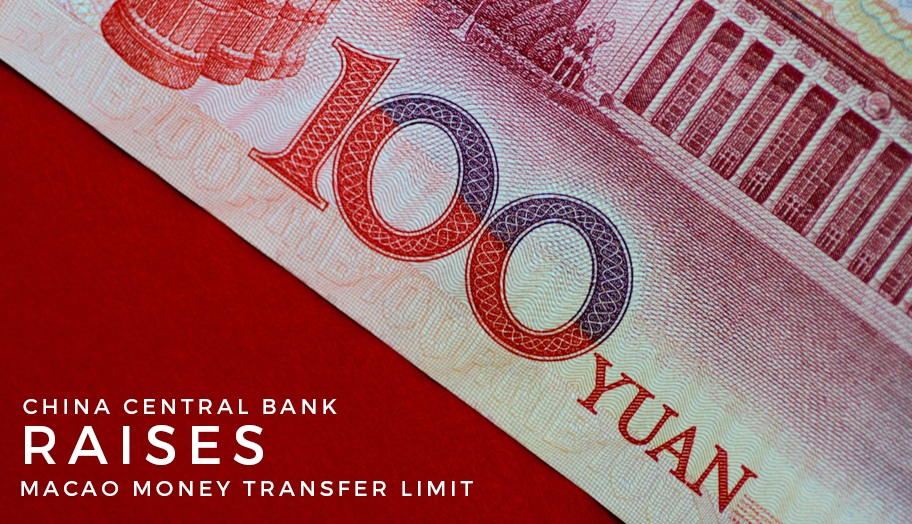 After the announcement, gaming stocks got a boost, including Wynn Resorts, Las Vegas Sands, MGM Resorts, and Melco Resorts & Entertainment. Macao's gaming industry contributes almost half of the territory's GDP last year. It is the only place in China where casinos are legal, moving cash to different accounts in mainland China.
Stocks of casinos like Wynn Macau advanced by 1.4 percent; Melco International rose by 0.5 percent, and Galaxy Entertainment's stocks went up by 0.1 percent.
New Economic Policies
Since President Xi Jinping visited Macau recently, many analysts believe that his administration is cooking something to intensify the economy of the territory. Many investors will flock in Macau given that there would be new economic policies to affect the territory.
The increase in the daily remittance limit is only the start. Given that China is still hurting from the trade war with the United States, some analysts believe that by relaxing the gaming industry's policies, more investors will put their money in China.