Starting in fall 2020, the Colgate University in Hamilton, New York will be phasing federal loans out for current and incoming students with a total family income of $125,000 and above.
The decision for this move is to help lessen student debt that continues to hurt the US economy for decades now.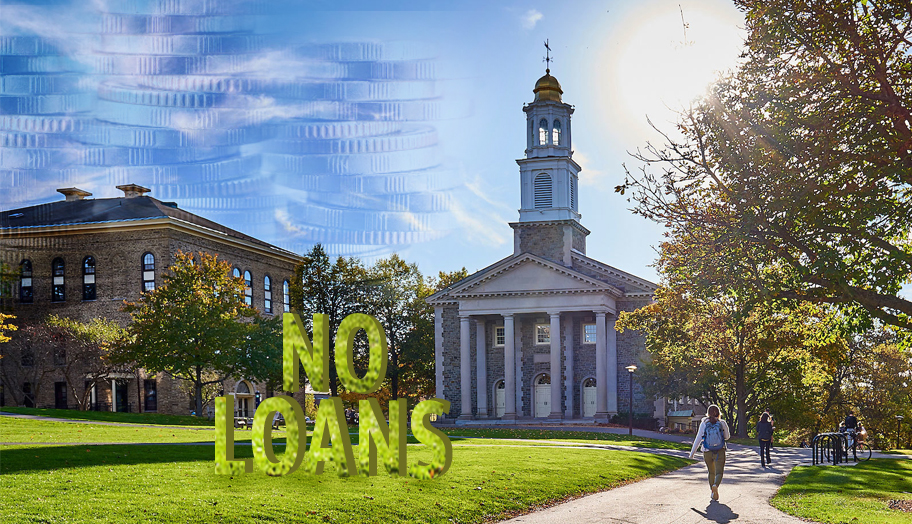 Students and their families who are under the criteria can still take out their own loans freely, but the university will no longer entertain student loans from the federal government.
According to Colgate University, approximately 50 per cent of students will be receiving the Colgate Fund through fundraising. This new initiative can also help qualified students to graduate with lesser debt to think about.
On average, student debt in the 2019 class is only $15,305, while national average student debt is about $30,000. This figure shows that the university helps students fund their education through financial aid program.
Colgate University Admission Vice President Gary Ross said, "We have always taken great pride in the generous financial aid offerings at Colgate, and this initiative goes even further to ensure that students from families with modest incomes can be considered to receive an even greater level of support while they pursue Colgate's superb educational opportunities."
This recent no-loan initiative was derived from the Third-Century Plan, which is a long-term framework supporting outstanding students and faculty to improve the university's academic enterprise. More than this goal, the university also seeks to help alumni reach their potential and to gain 'remarkable success' as community leaders.
Under the Third-Century Plan, the university can offer financial assistance through its foundation and financial resources. While this framework is already being implemented, the university is also working with the campus existing governance committee to improve the strategic plan for the Third-Century Plan.