Software provider Equisoft announced Thursday, Dec 5, the launch of a web-based fund sales acceleration platform solution powered by data provider Refinitiv.
In a press release, the Montreal-based firm said that the new platform, called the Equisoft/analyze for wholesalers powered by Refinitiv, is designed to provide "insightful fund and portfolio analytic services" for wholesalers to help enhance their value proposition to advisors.
"Refinitiv Lipper's data is trusted globally by asset management firms, so they are the ideal partner for our solution," said Equisoft's business development manager, Shawn Gillespie. "Lipper's fact sheets, Leader Ratings and categories are powerful additions to our tool and will provide wholesalers with essential data to analyze current portfolios and make recommendations backed by robust analytics."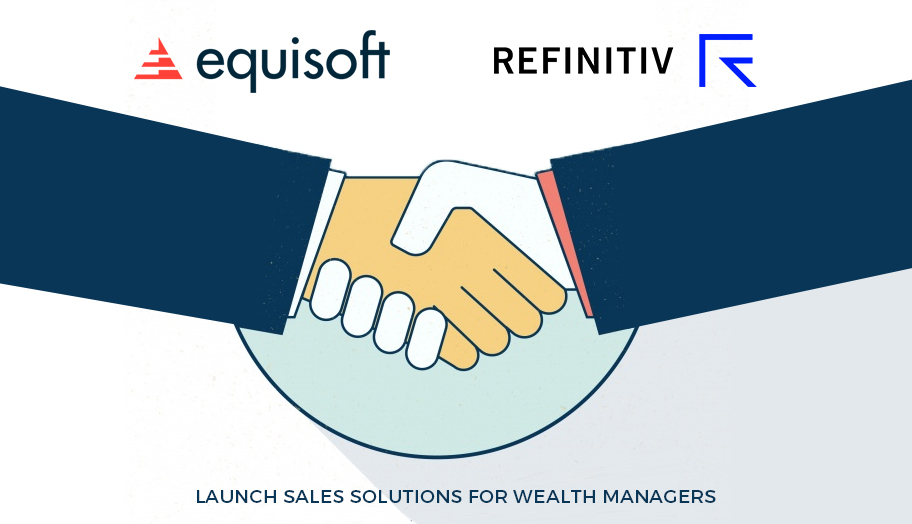 "Lipper data is already used by most asset managers, but we are always looking for ways to deliver more value," added Robert Jenkins, Global Head of Research at Refinitiv Lipper. "Equisoft's solution is purpose-built for wholesalers, so now asset management firms can arm their sales force with an easy-to-use and intuitive tool that leverages the power of Lipper data to illustrate the value of their investment products."
First rolled out in 2006, Equisoft/analyze for wholesalers operates as a configurable and customizable tool designed to allow companies to enhance their advisor communications and increase their sales performance. By combining the platform with Refinitiv's Lipper data, the platform can now provide users with guided investment product positioning and comparisons in a comprehensive proposal that wholesalers can share with advisors.
"The Equisoft/Refinitiv Lipper partnered solution will put wholesalers in the advisors' spotlight and deliver what they need most to add even greater value for their clients: advanced portfolio design and solution positioning backed by industry-leading data. It will become a key component of an exceptional next-gen wholesaler's value proposition," added Shawn Gillespie.