Federal Bank has announced the introduction of its credit card in India. To offer credit cards to its current clients, the private banking company has collaborated with Visa, the worldwide financial services corporation.
As per Shyam Srinivasan, Managing Director and CEO of Federal Bank, the issuance of the card would be "digital-first" via a "three-click" card strategy. The cards will be instantly accessible for use via FedMobile, the bank's mobile app. In due order, the physical card will be sent out.
The cards will come in 3 different versions, called Signet, Imperio, and Celesta, to accommodate the demands of various consumer groups. Signet is aimed at young professionals, Imperio is for families, while Celesta is for high net worth individuals.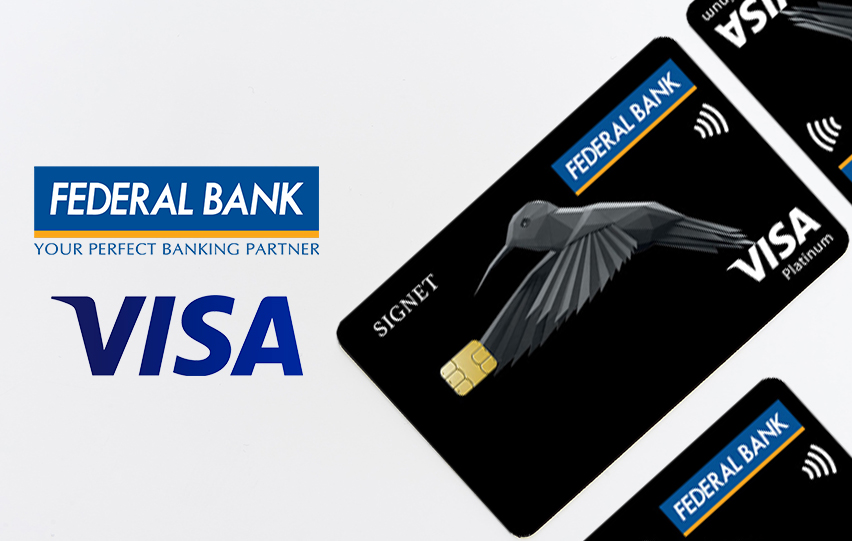 According to the statement, the credit cards feature the "lowest annual percentage rates," with APRs which start at 0.49% each month or 5.88% per year.
Moreover, credit cards will be provided to clients with several compelling deals and benefits such as free membership, 15% minimum meal savings, Amazon reward points, and gift vouchers, free airport lounge access, INOX Buy One, Get One (BOGO), and 1% fuel fee waiver.
In the statement, the bank claimed that the credit card was in line with its aim to "improve unsecured and high yielding books" as well as to round out its range of services.
"With the number of credit cards in the country currently far lower than credit eligible customers, we see great potential in partnering with the bank to scale up," said TR Ramachandran, Visa's Group Country Manager in India and South Asia.
He also added that the launch offers clients the convenience and other advantages of using a credit card for payments.
In collaboration with the National Payments Corporation of India (NPCI), Federal Bank is also preparing to introduce credit card variations.