Goldman Sachs is currently in advanced talks with e-commerce giant Amazon to offer small and medium-sized business loans to merchants over Amazon's lending platform, Financial Times reported.
According to the report, the 151-year-old bank is currently working on software that will facilitate the offering of loans on the retail giant's lending platform, potentially linking the company's loan books to a wider set of businesses.
The deal, which is expected to launch as early as March, is set to make Amazon the second tech giant after Apple Inc. to strike a deal with Goldman as a back-end provider of bank-regulated services.
To date, both the companies declined to comment on the story. However, a recent report from Business Insider reveals that Amazon is currently testing "a new online lending marketplace" where third-party merchants can avail loans and lines of credit from different lenders, including Goldman Sachs.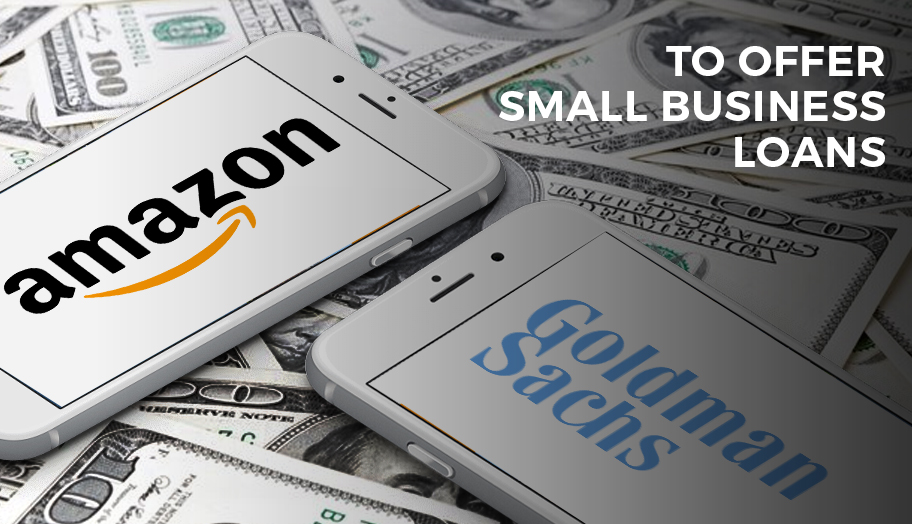 According to the report, the new marketplace comes with a list of 3-to-12 months loan selections with a maximum loan amount of $1 million.
"Companies making the loan offers include Amazon's own lending arm and Goldman Sachs's Marcus division, as well as more regional firms like Lendmark and Finbank. Amazon started inviting some of its top sellers for a beta test since at least late last year, one seller said," Business Insider added.
Under the said platform, merchants can easily apply for a loan by simply following a 4-step process.
"Third-party sellers first select the offer that best fits their needs, and then complete the application on the lender's own website. Once approved, the funds are sent to the seller's bank account. The loan offers seen by Business Insider go as low as $10,000 with an APR between 12% to 15%," the report explained.