Research firm, Wealth-X reports that Harvard University produces more ultra-high-net-worth (UHNW) individuals in the world, with 1,830 UHNW out of 13,650 alumni population.
Wealth-X said that Harvard is on a different league of its own as UHNW population is a double-figure compared to Stanford and the University of Pennsylvania.
In the report, it is found out that 79 percent of Harvard alumni with millions of net worth were self-made and 21 percent is considered inheritance. The top US university with more self-made millionaires is the University of Chicago with 84 percent.
The University of Virginia follows with 84 percent self-made UHNW alumni and 16 percent inheritance.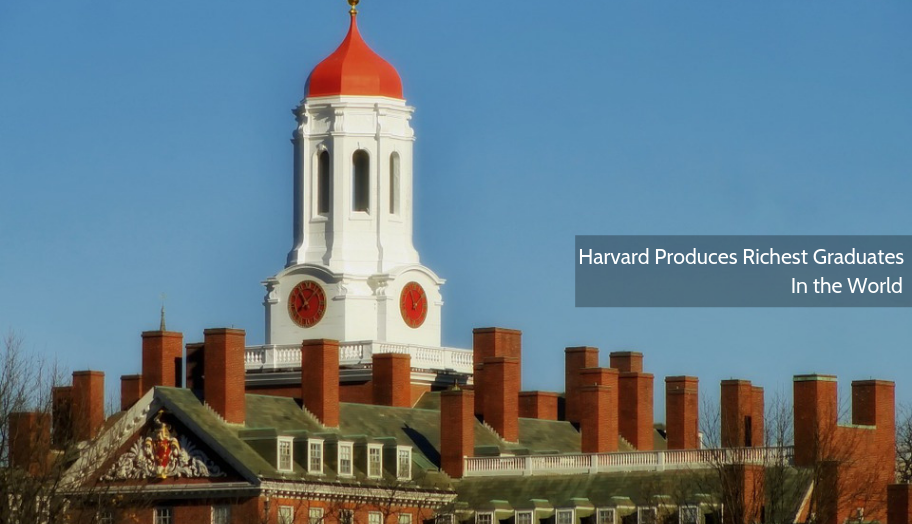 "Harvard University alumni are large in number, very wealth and often self-made. Harvard has a significant lead over its peers in the number of UHNW alumni and their average wealth. Almost 80% of this group created their own fortunes, the highest among the three universities in focus," said Wealth-X in the report.
Meanwhile, the University of Cambridge is composed of international alumni with fortunes that mix inheritance and self-made. About 60 percent of its UHNW alumni come from international regions, outside of the United Kingdom.
In Asia, the National University of Singapore follows the lead of the top three institutions with a large number of UHNW graduates. It has a total of 1,890 millionaires and billionaires graduates, consisting of mostly older individuals at the age of 63. The average wealth per individual is not lower than $45 million.
By industry, banking and finance are considered primary industries that produce more wealth graduates. It is followed by Business and Consumer Services, Non-profit and Social Organizations, Technology, Real Estate, Healthcare and, Construction and Engineering.
According to an article by CNBC, Ivy League schools have about 13,650 alumni with millions of projected wealth. Outside the United States, there are only three universities that made it to the top 20 schools with the highest number of UHNW which are Oxford, INSEAD and Cambridge.