Wealth management firm Hub24 has entered a multimillion bid to acquire finance advisory company Xplore Wealth, injecting $60M as capital.
The acquisition consists of a mix of cash and Hub24 scrip, as Xplore Wealth values $15 billion. It's a leading service provider in managing accounts of business models, consisting of investment portfolios run by wealth managers.
With a $0.20 value per share and a 203 percent premium, Hub24 will be releasing millions of cash to acquire more company shares. Additionally, Hub24 will issue $30 million worth of its shares to Xplore investors as part of the acquisition deal.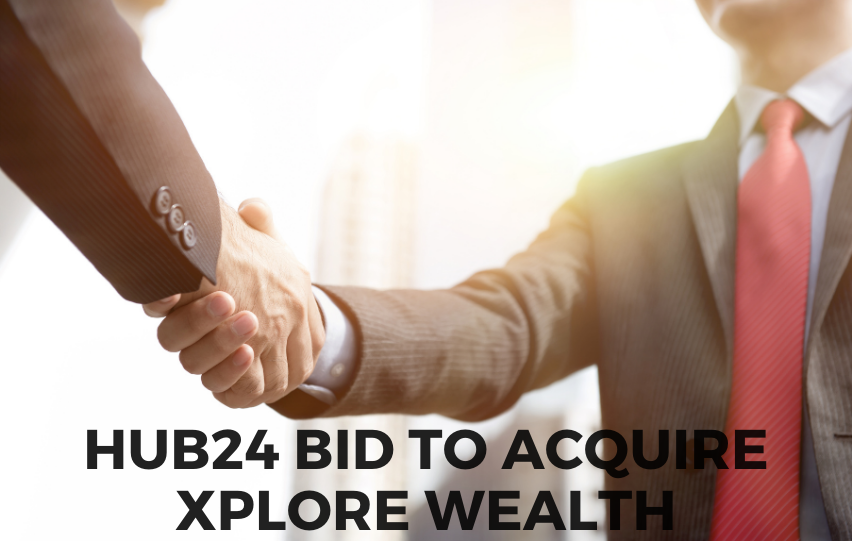 There's also a separate acquisition made by Hub24, adding Ord Minnett to its portfolio for $10.5 million. It was previously owned by competitor IOOF but was sold off last year. It's also furthering financial and account planning by acquiring Easton Investments.
These three acquisitions mean that Hub24 is gearing for an upgrade, controlling the financial advisory and wealth management market. Managing director Andrew Alcock said these three transactions will add 13 percent to the earnings per share.
"The successful completion of these transactions which include the acquisition of Xplore Wealth and Ord Minnett's PARS, will result in a 47 percent increase in custodial FUA, around 400 new adviser relationships," said Alcock.
Meanwhile, board members back the decision to acquire Xplore Wealth to expand its financial advisory venture. According to the board of directors, the transaction would interest shareholders in growing the stock value and share.
Hub24 recently secured a $12.5 million debt from ANZ as it issued a $30 million worth of stocks to Xplore investors. Looking closely, Xplore is gaining more with the acquisition of Hub24's shares, which are growing in value thanks to its well-planned strategies.
Competitor IOOF will takeover National Australia Bank's MLC Wealth platforms, only after the regulator approves the $1.4 billion wealth management franchise.