Dubbed as one of the richest women in the world, MacKenzie Bezos, who is worth a whopping 35 billion dollars, promises to donate half of her wealth to charity. Bezos' plan comes after her divorce from Amazon founder Jeff Bezos.
MacKenzie has signed the Giving Pledge. According to National Public Radio, the world's richest individuals and couples pledge to give more than half of their wealth away during their lifetime or after the death via their wills. The Giving Pledge does not require individuals or organizations to name or single out the causes they wish to support.
The Giving Pledge is founded by Warren Buffet and Bill Gates.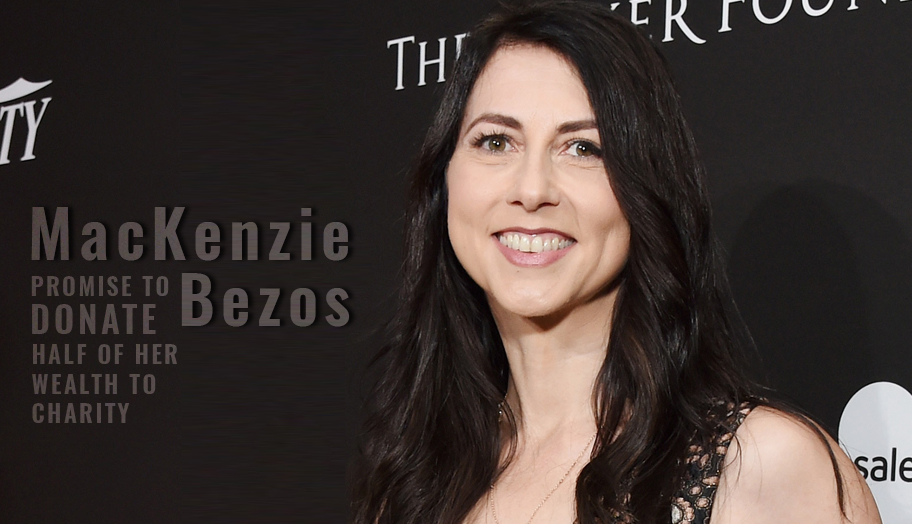 Celebrated Philanthropists
The Guardian reports that Mackenzie was only one of the 19 signatories that were announced last Tuesday, May 28, 2019. Other individuals who joined MacKenzie include WhatsApp co-founder Brian Acton, Pinterest co-founder Paul Sciarra, and CEO of Coinbase Brian Armstrong.
Some of the names that signed on to the pledge include Mark Zuckerberg from Facebook and wife Priscilla Chan, Elon Musk from Tesla, Michael Bloomberg from Bloomberg, and Sir Stelios Haji-Ioannou from easyJet. The Guardian state that these names bring the number of signatories to a total of 203.
Thoughtful Approach
In the past, MacKenzie has supported several charities and research initiatives. Bezos herself has founded the Bystander Revolution, focusing on anti-bullying efforts as its executive director. She has also delved into cancer research and marriage equality.
In 2018, Jeff and MacKenzie donated $2 billion in support of homeless families. The couple also donated to TheDream, the funding of scholarships of undocumented immigrants.
While MacKenzie did not detail her plans, the novelist-philanthropist said that she intends to take a thoughtful approach. With the "disproportionate amount of money to share," she plans to take "time and effort and care" with her donations, cites Vox.