Margarita Louis-Dreyfus, the heiress of the popular Louis Dreyfus Company (LDC), a trading house, announced her successful filing and borrowing of a $1 billion loan from the Credit Suisse. Following the partnership, the heiress put up her majority shares as collateral.
The Louis Dreyfus Company dabbles in trading industries such as cotton, oilseed, and sugar.
According to Bloomberg, the billionaire obtained the loan from the Credit Suisse Group AG in early 2019. However, news of the pledge only resurfaced recently following the reveal of the company's corporate filing.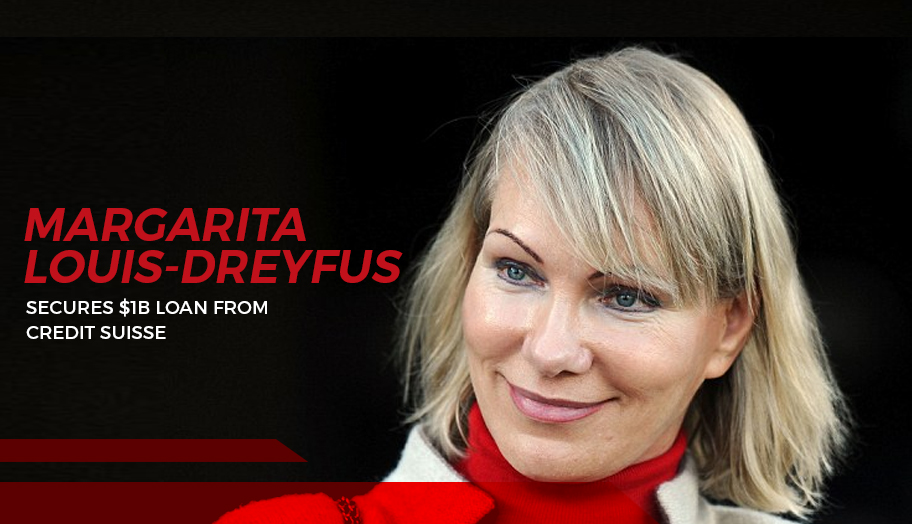 The filing, made on December 31, 2019, in the Netherlands reads, "In anticipation of the borrowing of the foregoing funds, the Company pledged all of its shares of LDHBV to Credit Suisse (Switzerland) Ltd," says Reuters.
The loan was reportedly used to buy 16.6 percent of shares from the corporation under the names of other family members, states Reuters. In the event Margarita Louis-Dreyfus fails to pay the $1 billion loan, Credit Suisse is entitled to take over the trading house.
16.6 percent of the stake was bought from the relatives and other family members holding shares now brings the heiress' total control to approximately 96 percent.
Despite revealing the borrowed amount to the public, the filing and the partnership with the Swiss lender show no date of repayment.
To help keep the company afloat, the agricultural trader is taking some necessary steps. One of the more radical steps is laying people off, particularly from the administrative, back office, and support departments state Bloomberg.
Besides the internal struggle with other stakeholders in the firm, the agricultural trading company has also been plagued with trade wars and the prevalence of the African swine fever in Asia. Bloomberg reveals the spread of African swine fever led to a lack of soybean demand in recent months.