Last Tuesday, January 28, 2020, the Department of Finance (DOF) of the Philippines announced the South Korean government's support which is a $50 million loan geared towards the infrastructure projects of the country. The documents exchange and signing were also held last Tuesday at the DOF office in Manila.
According to the Philippine Star, present at the exchange of loan documents were Finance Secretary Carlos Dominguez and Sungho Jang, Export-Import Bank of Korea (KEXIM) Chief Representative. These documents are reportedly filed under the Philippines-Korea Project Preparation Facility (PKPP). Both Dominguez and KEXIM Senrio Executive Director, Deog-Yong Shin, signed the documents.
The $50 million loans will be allocated for the Philippine government's Build, Build, Build program. In particular, the Department of Public Works and Highways (DPWH) and the National Irrigation Administration (NIA) will carry out these projects.
This amount is only 70 percent of the total funding, which is slated to amount to $71 million in total.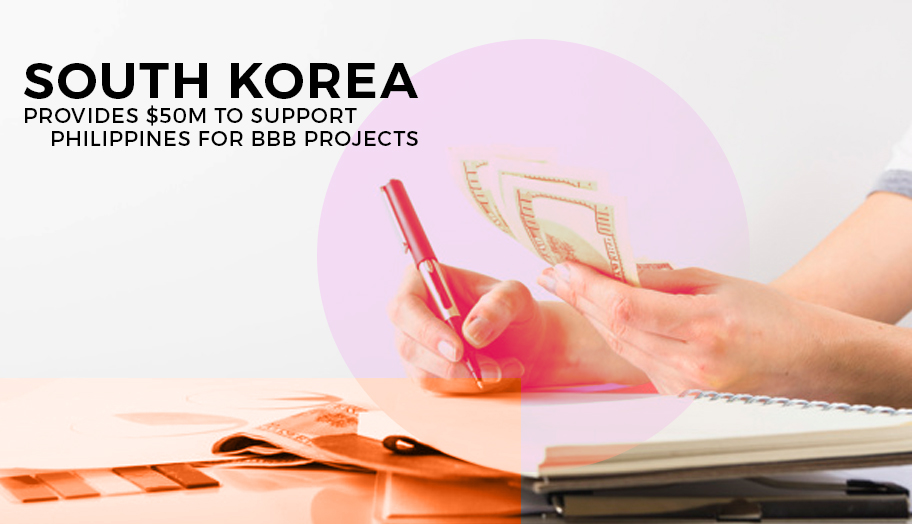 In a statement, Dominguez said, "We thank the Republic of Korea for the staunch support it has extended in assisting our continued economic emergence. Please be assured that we will strictly monitor the projects so that no Korean taxpayer's money is wasted and that the projects will bring lasting benefits to the Filipino people."
Under the loan agreement, the amount will carry zero percent interest over a 40-year period. The deal also carries a 10-year grace period for the paying party.
Dominguez also said, "We realize the amount of work required and the magnitude of costs incurred in what are called 'project preparatory activities,' [which] include pre-feasibility and feasibility studies, detailed engineering designs, and safeguard assessment analyses," shares Inquirer.
Through these initiatives, Dominguez says they will be able to facilitate and execute several infrastructure projects, such as roads and bridges, as well as water and irrigation. Flood control will also be a priority.