A study by the Union Bank of Switzerland (UBS) and PricewaterhouseCoopers (PwC) revealed that the total wealth owned by the world's billionaires has spiked from $8 trillion in April to $10.2 trillion in July, reported CNBC.
According to the study, called Riding the Storm, this significant jump shows a whopping 25.5% increase during the crisis brought by the pandemic. This record-high figure even goes beyond the previous highest total billionaire wealth of $8.9 trillion logged toward the end of 2017.
A report by the guardian cited UBS global family office department head Josef Stadler saying, "Billionaires did extremely well during the Covid crisis, not only [did] they ride the storm to the downside, but also gained up on the upside [as stock markets rebounded]."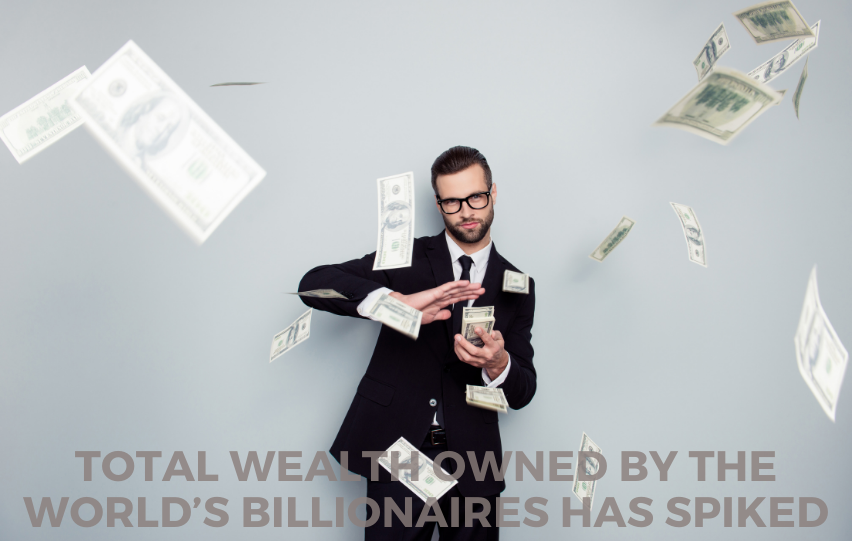 During the months covered in the report, research shows that a large portion of billionaires in many industries increased their fortunes by two digits. Particularly, those in the health, industrial, and technology sectors saw an increase of 36% to 44%.
It said, "Industrials benefited disproportionately as markets priced in a significant economic recovery, while technology companies performed well due to the corona-induced demand for their goods and services."
Taking into account over 2,000 billionaires from 43 world markets, UBS and PwC noted that the $10.2 trillion fortunes covered in the study account for 98% of all billionaire wealth.
There was also an increase in the number of billionaires across the globe, which jumped from 2,158 in 2017 to 2,189 in July.
The report remarked that the pandemic, which resulted in millions of employees losing jobs, moved nations to implement strict measures and contributed to this spike.
It did not include a ranking of the ultra-rich. However, CNBC noted that Jeff Bezos remained the richest with $183 billion, followed by Bill Gates with $123 billion, Elon Musk with $101 billion, and Mark Zuckerberg with $98.1 billion.