The Board Of Directors of tech startup WeWork ousts former co-founder and chief executive officer Adam Neumann from his position. The decision comes after numerous reports and findings revealing the company's valuation have dwindled by more than 70 percent. From its initial valuation at a whopping $47 billion, the company is slated to experience its valuation to fall further below $17 billion.
WeWork specializes in providing communal spaces to freelancers and other startup companies. It also provides leasing opportunities to other businesses.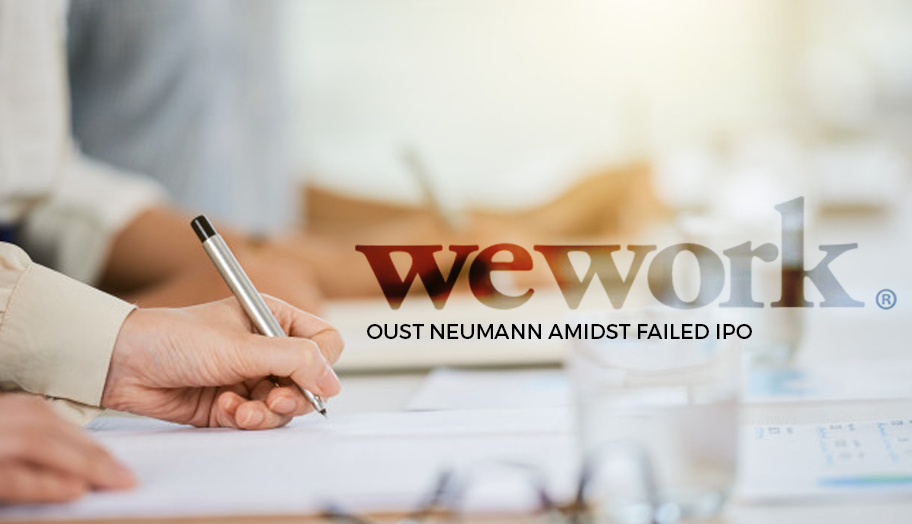 After its embroilment in the Securities and Exchange Commission, WeWork will reportedly push its initial public offering to 2020, reveals Bloomberg. Main issues surrounding the company's downfall include Neumann obtaining a $500 million personal loan charged to the company stock. Of this amount, $380 million had been obtained from Credit Suisse, JPMorgan, and UBS. Another $98 million was loaned from JPMorgan through mortgages, reports Bloomberg.
In addition, investor concerns over Neumann's governance also led to a billion-dollar fall in valuation, leading the firm to postpone its IPO, notes Reuters.
In a meeting conducted with the WeWork board of members, the former chief executive officer has been voted out of the position. Neumann reportedly voted to oust himself as well, moving him to take a nonexecutive chairman position. In a statement, Neumann said that "since the announcement of our IPO, too much of the focus has been placed on me."
According to Deal Street Asia, Marcelo Claure is poised to take the chief executive position at WeWork to help salvage the company. SoftBank Group Corp. leader and WeWork's largest investor, Masayoshi Son, asked Claure to assume the position to help "identify revenue and cost-saving opportunities."
Claure's assumption of the role is still kept under wraps. In the same way, both Claure and Son have refrained from issuing statements to the public at this time.