Alternative lender ThinCats has confirmed it will cease accepting money from casual investors following the decision to close its retail peer-to-peer lending platform and adapt an institution-only funding model. The announcement came days after peer-to-peer lending regulations came into effect on Monday, which introduced new restrictions on the marketing of peer-to-peer investments.
According to the fintech lender, the decision was driven by the observation that it is "no longer cost-effective to raise funds" from casual investors, and that "the number of loans funded in this way has fallen significantly over the last two years."
The platform also clarified that although no new loans will be offered, existing investors will continue to collect interest and capital repayments on the loans that they hold in the usual way.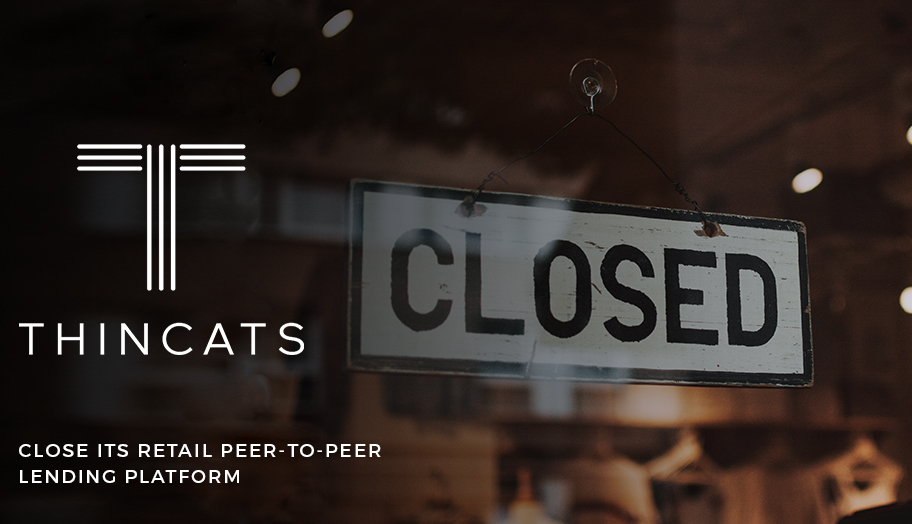 "The number of loans funded by the P2P Platform has fallen significantly over the last two years and it is no longer cost-effective or practicable to raise funds in this way," said Jill Sandford, Chief Executive of Business Loan Network, the name which ThinCats is regulated under.
"We have, therefore, made the decision to close the P2P Platform to new business and initiate a run-off process for existing investors. The controlled run-off of the P2P Platform will ensure that there is no impact on the returns or service levels that existing investors will receive. The ThinCats Group will continue to support the funding of mid-sized UK businesses through its institutional funding products," he added.
Founded in 2011, ThinCats operates as an alternative lender that provides bespoke business funding solutions for UK SMEs. The decision to withdraw from the P2P lending market came days after its rival, Landbay, announced it was exiting the retail peer-to-peer lending market to concentrate on institutional investors.