Eric Tse, a recent university graduate, and son of Sino Biopharmaceutical's founder have become a billionaire overnight after receiving around one-fifth of their company shares as 'gift' from his parents.
According to a report from CNN, the 24-year-old recent graduate from the University of Pennsylvania's Wharton School of Finance received a staggering $3.88 billion on Tuesday, Oct 22, making him one of the world's wealthiest people instantly.
The impressive sum comes after his parents, both serving as the executive directors and substantial shareholders of the Hong Kong-based investment holding company Sino Biopharmaceutical, transferred their holdings in 450,000,000 shares and 2,250,000,000 shares as a 'gift at nil consideration' to their son.
In a statement published by the company, it was revealed that the purpose of the share transfers is "to refine the management and inheritance of family wealth." As part of the arrangement, Tse will also now serve as the company's executive director and a member of the executive board committee. This grants him a yearly salary of $A498,000, plus bonuses.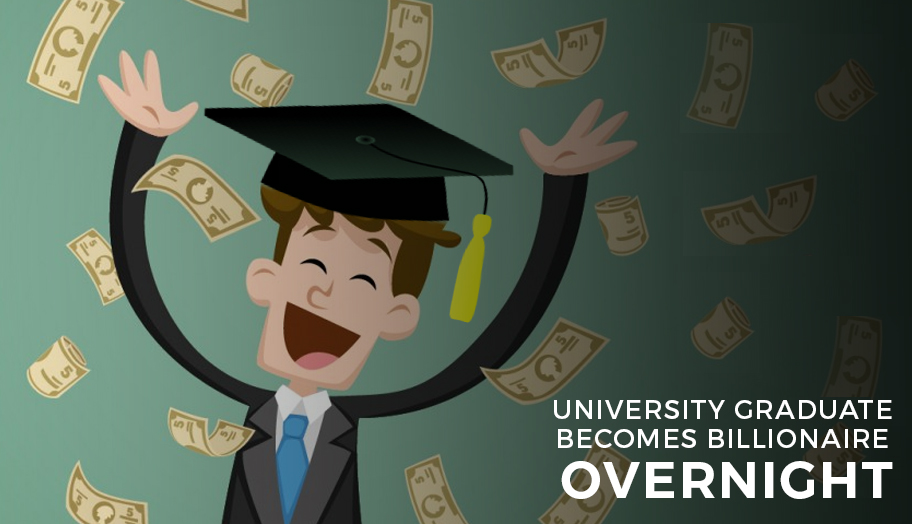 Despite the sudden and immense 'gift,' however, the statement states that Mr. Tse hopes to keep a relatively low profile.
"Mr. Tse, Eric S Y indicated that in response to nomination for Billionaire List or wealth ranking organized by media or other organizations, he will endeavor not to participate in such rankings in his own name, and would recommend participating in such nominations in the name of the Tse Ping family," the statement reads.
Long before the share transfers, Mr. Tse has already been seen spending some time with the rich and famous, including models Bella Hadid and Lily Aldridge, and the famous singer Rihanna.
"Mr. Tse, Eric S Y will hold the relevant shares in long-term; Mr. Tse Ping will remain as a director and the president of the Company; Members of the Tse Ping family will continue to unite in one heart and one mind and devote the best of their abilities to enhance the core competitiveness and sustainable development of the Company. With these in mind, the board of directors of the Company believes the Share Transfers will not have any material impact on the business operations of the Company," the statement added.