Top US banks such as Bank of America, Citi, and JPMorgan beat their European rivals by a wide margin in digital innovation for corporate clients, a new report said.
The banks in Europe need to defend a significant revenue stream in their fight against increasingly aggressive US competitors, according to consultancy firm Greenwich Associates from its survey of around 500 European finance directors and treasurers.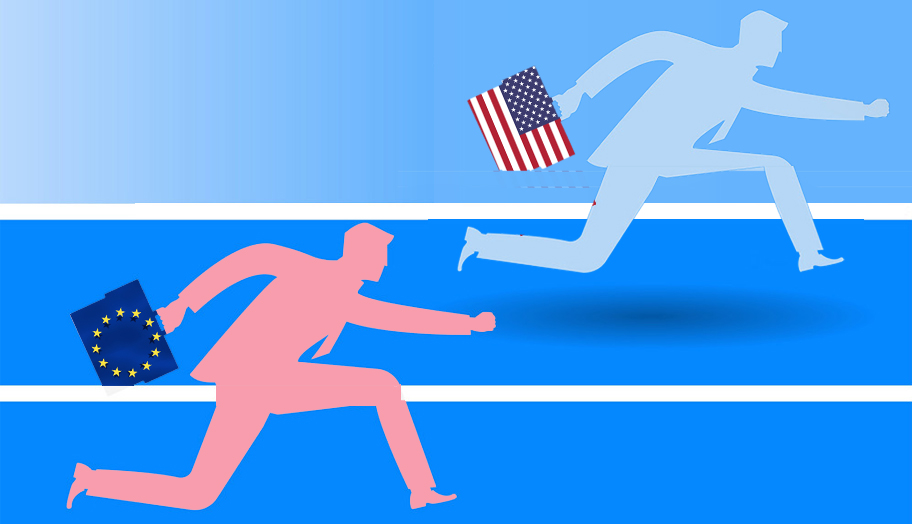 The report said the gap in digital performance is a real threat to European banks as a handful of US banks and other internationally focused players including HSBC receive most of the high Greenwich Quality Index scores for digital services given by multinational corporates.
In the 17 banking giants included in the survey, Citi, Bank of America and JPMorgan all received above-average scores for digital development in vital services, particularly in treasury management. After Greenwich asked finance directors to rate banks from -100 to 100 for innovations in technology, these American banks received scores between 20 and 50.
Corporate treasury management is a source of billions of dollars per year in substantial revenues for the industry's leaders.
Even as a few European lenders like UniCredit and Intesa Sanpaolo of Italy and SEB of Sweden scored better, still, all four of the groups with negative scores — Commerzbank, Santander, BBVA, and Barclays — were based in Europe.
Greenwich also found roughly 50% of the 455 European corporate treasury executives who participated in the survey disclosed their banks did nothing innovative in 2018.
Before the 2008 global financial crisis, innovation in corporate banking meant the launch of new and more sophisticated banking products. Ten years later, the innovation lenders focus more on developing more advanced electronic systems that would improve their operations, making them cheaper, faster, and more convenient to customers, as well as eliminate "pain points."