Individuals interested in building and repairing their credit rating should consider applying for the Aqua Classic Credit Card. Apart from offering £250 – £1,200 credit limit, this also allows cardholders to boost their credit rating when used responsibly.
Not only does having a credit card allow financial institutions to see the capability of the cardholder to pay his or her dues, but it also shows discipline instilled within the cardholder.
Besides improving the credit rating of the user, the Aqua Classic Credit Card also allows convenient use for everyday purchases, making it a great choice for new cardholders.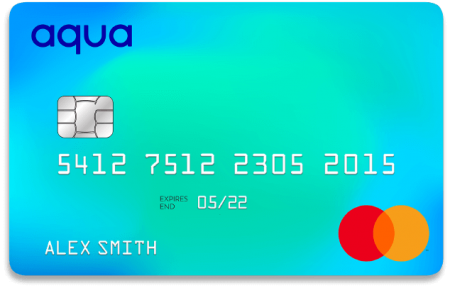 Features and Benefits
One of the most coveted benefits that come with this Mastercard-powered credit card is the potential to increase the credit limit, provided that the account and finances are handled well. With no annual fees, this card is geared towards individuals who need to make manageable monthly payments.
If the cardholder shows discipline in paying his or her monthly dues, the bank will increase the credit limit and the user's credit score will also improve. And with the mobile application, users can stay on track with all their payments.
Eligibility and Application
To qualify for the Aqua Classic Credit Card, applicants must be over the age of 18 and must bear a permanent UK address. In addition, applicants must have a current UK bank account or building society account.
Other personal information such as full name, birth date, residential history, employment information, and email address may also be asked by the bank.
Note that applicants must be in good financial condition for the last 18 months and must not be involved in bankruptcy proceedings.
Clients can check their eligibility online. In the same way, interested parties can course their application online via the Aqua website. If successful, the credit limit will rely on the bank's assessment and discretion, with careful consideration of the applicant's current financial standing. The initial credit limit to be granted is £250 – £1,200.
Fees and Charges
To enjoy the benefits of the Aqua Classic credit card, cardholders are asked to pay the fees and interest rates associated with this card. This includes the 35.9% APR, 3% charge on balance transfers and cash transactions, and a foreign usage fee of 2.95%. Default fees include a late payment charge and over-limit charge of £12 each.