Bennett Goodman, Co-Founder of GSO Capital Partners, the $139 billion credit unit of equity giant Blackstone, is set to step down as a senior managing editor at the end of the year, the company announced on Thursday, Aug 29.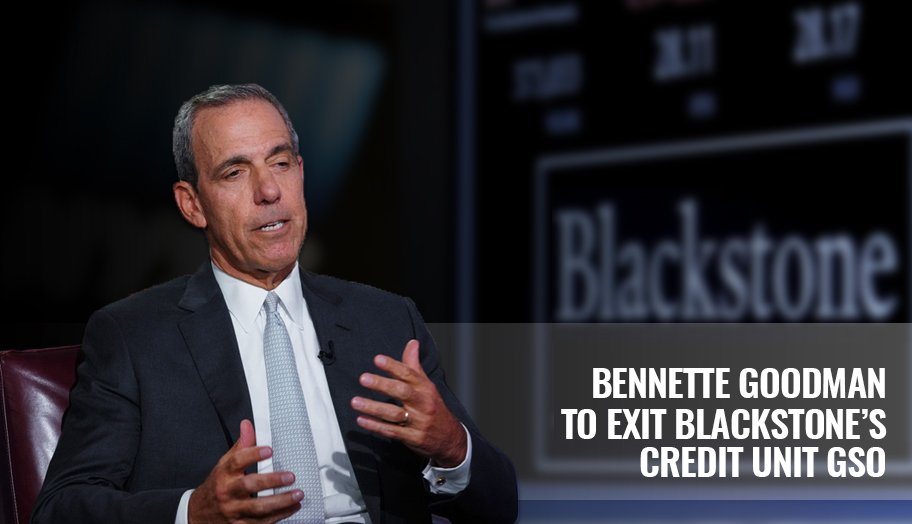 According to a report from Bloomberg, Goodman, 62, is leaving the firm to set up his own family office and explore more financial opportunities.
Regarded as one of Wall Street's most successful executives, Goodman founded the GSO in 2005 with Albert 'Tripp' Smith and Douglas Irving Ostrover. Today, GSO stands as one of the largest credit-oriented alternative asset managers in the world and one of the best-known credit houses in the leveraged finance marketplace
"Having successfully transitioned the business to Dwight and a strong leadership team over the past several years, this is the right time for me to step back from the day-to-day management of the organisation. We've built an exceptional credit franchise and I look forward to remaining involved with Blackstone as it grows its direct lending platform," Goodman said in a statement.
Goodman is the third and last to exit among the three founders of GSO.  In 2015, Douglas Irving Ostrover stepped down from the group, followed by Albert 'Tripp' Smith in 2018.
"I am grateful to Bennett for the tremendous contributions he has made to the firm as an integral member of our management team over the past twelve years," said Blackstone Chairman, CEO and Co-Founder, Stephen A. Schwarzman.
"Under his leadership, we built a world-class credit platform with industry-leading returns and an exceptional team to take the business forward. I'm looking forward to continuing to work with Bennett as we scale our direct lending business to its full potential," he added.
Goodman's withdrawal from the group now puts GSO under the management of Dwight Scott, who became president of the business in 2017.
"I speak for the entire team when I say that I feel so fortunate to have worked with and learned from Bennett for all of these years and look forward to building on his legacy.  We are excited that he will remain a key part of the team and will help drive one of our most important initiatives," said Scott.