The 2020 Presidential candidate Bernie Sanders is urging his Democratic rivals to avoid donations coming from pharmaceuticals and insurance companies.
On Wednesday, July 17, Sanders said in his speech during a rally in Des Moines, Iowa, that getting acquainted with corporate interest isn't good for the American people. He said that health of Americans must be prioritized and not of the private health firms.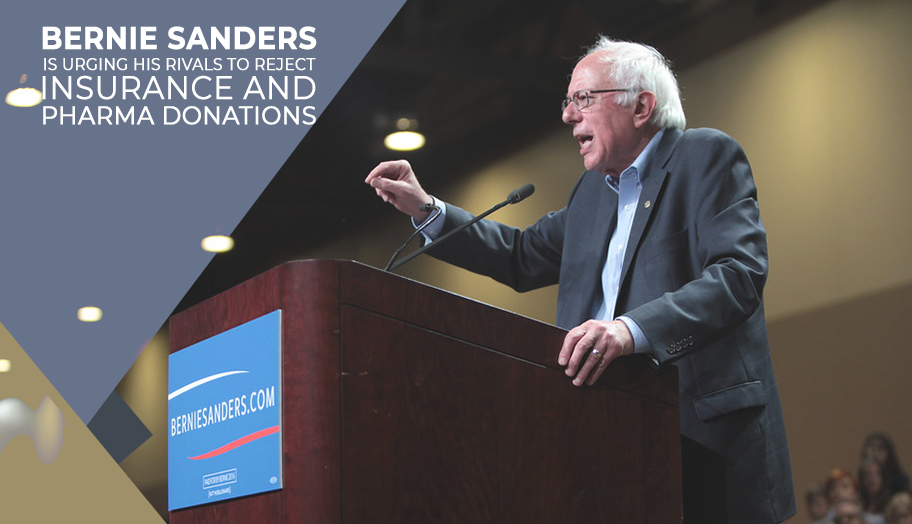 It is said that Sanders has been pushing for the Medicare For All, a plan that would eliminate private health insurance yet offer comprehensive coverage to all Americans. Sanders has been open about his support to this plan and even said that he will not accept money from a list of companies that belong to leading 'lobbying' groups like AHIP and PhRMA.
"You can't change a corrupt system by taking its money. If we are going to break the stranglehold of corporate interest over the health care needs of the American people, we have got to confront a Washington culture that has let things go on for far too long," said Sanders in his speech.
Sanders also said that those candidates who accept the money from these corporate entities need to explain why the health care industry sees their candidacy as a good investment.
Democrats are known to rail against large individual contributions or corporate donations as it is believed to corrupt the political process. However, there are some candidates that are in favor of these as it is seen as 'donations'.
Sanders' plan to use government funds to sustain the health benefits of Americans is still being studied. While this would scrap the dependence on private health insurance, the foundation piece of the current healthcare system will also expand coverage for the Americans.