Hedge fund billionaire Steve Cohen who owns a small percentage of the New York Mets is negotiating to increase his investment of the franchise.
According to reports, the franchise accepted the deal that will take five years to complete, but its current owner will remain the chairman for the time being. Fred Wilpon, the owner, bought half of the team's stake in 1980 and appointed his son, Jeff Wilpon as the chief operating officer.
Cohen released a statement on Wednesday, December 4, stating the talks with the Sterling Partners. "Fred Wilpon will remain in the role of the Control Person and CEO for five years and Jeff Wilpon will remain in his tole of Chief Operating Officer for the five-year period as well," stated Cohen.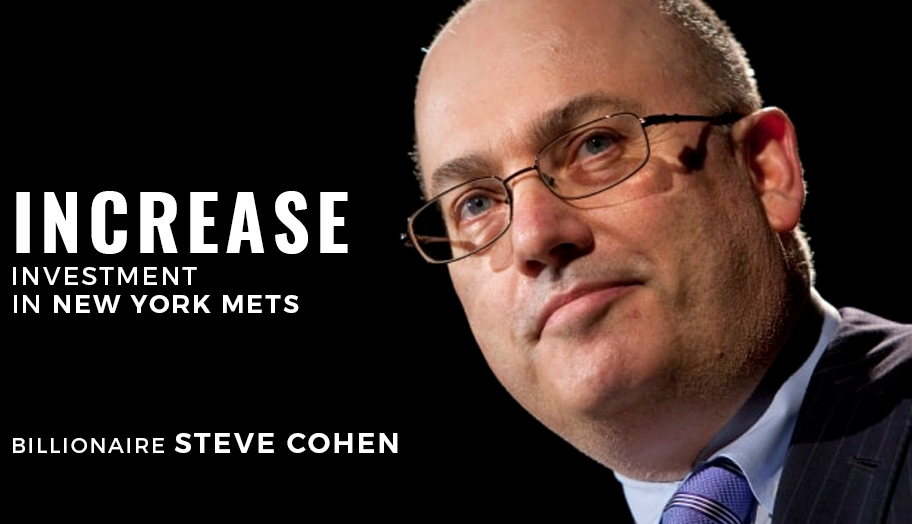 Bloomberg reports that Cohen is in talks to acquire up to 80 percent of the franchise, costing him an additional $2.6 billion. He has an existing 4 percent stake share at the company worth $20 million but at the time, he was bidding to buy the Los Angeles Dodgers.
Since Wilpons' time managing the franchise, the team struggled to compete with New York Yankees, disappointing fans. The anger comes with Wilpon's decision to sign players. Last Wednesday, the team lost one of the best players, Zack Wheeler to the Philadelphia Phillies. According to reports, Wheeler was offered $118 million for a five-year deal by the rival Philadelphia team.
The New York Mets had a decent revenue of $340 million last year and have a valuation of $2.3 billion. Meanwhile, the Yankees earned double compared to Mets, with revenue hitting $668 million last year. Its total valuation is $4.6 billion, according to Forbes.
Cohen is not permitted to manage the money after the insider trading issue with his company, SAC Capital Advisors. Before the issue, he was facing a lifetime ban on managing money for the company.