HSBC is making credit card ownership a valuable experience for Canadians. Customers who make transactions using their HSBC Mastercard will receive 1 point per $1 they spend on eligible purchases. However, the bank notes that only customers who are enrolled in the HSBC Personal Rewards Program are qualified for this.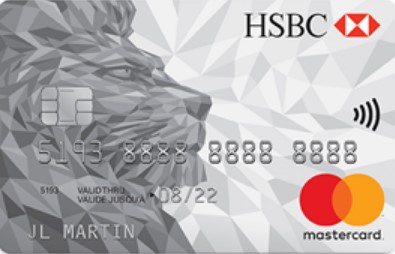 What Clients Can Expect
According to the bank's website, clients can earn through partner establishments in categories such as travel & leisure, shopping & groceries, gas, and monthly utilities. However, this only applies to consumers who make transactions up to $10,000 with recognized merchants annually.
These points are redeemable through travel, financial and rewards in the form of items such as gift cards and electronics.
This card is available for use on contactless payment readers. However, customers can use this card only on participating merchants, so it is important to make sure that the establishment recognized by the bank.
The bank reminds its customers that there are fees and charges for their Mastercard. Customers can be charged $0 up to $20 depending on add-ons they choose. Any purchases and fees, cash advances, balance transfers and cheques will be charges regular interest rates of 19.9%. These rates do not apply to customers who choose the Low Rate Program in which 12.9% rates apply.
Unfortunately, the Low Rate Program and Optional Rewards Program are no longer available for new registrations starting February 20, 2019.
Interested consumers can get their own HSBC Mastercards by applying for the card of their choice. Qualifications include being a Canadian resident within the age of majority (18 or 19 years old, depending on the age of legality in the province applicants reside in). Applicants are also required to present personal and income details.
The application can be done via online or bank walk-ins. A welcome bonus of 1,000 points applies.