As part of its introductory promo, HSBC is offering cardholders the chance to get 20,000 welcome bonus points with their World Elite Mastercard. Also part of their limited time offer is the customer's ability to earn twice the reward points on all their purchases for the first 3 months of opening their account.
However, the maximum points that can be earned under this program will be capped off at 40,000. The 60,000 points earned by the user is equivalent to $300 worth of travel rewards. To receive a full annual fee rebate, interested parties should course their application by June 30, 2019.
Users who hold the HSBC World Elite Mastercard can earn 3% travel rewards for eligible for travel-related purchases, while 1.5% of travel rewards can be earned for other eligible purchases.
Points can be redeemed as a travel credit. $100 worth of annual travel enhancement credit will be given to cardholders. Customers are asked to bear in mind that this travel credit can only be redeemed through select airline seat upgrade, baggage fees, and through airport lounge passes.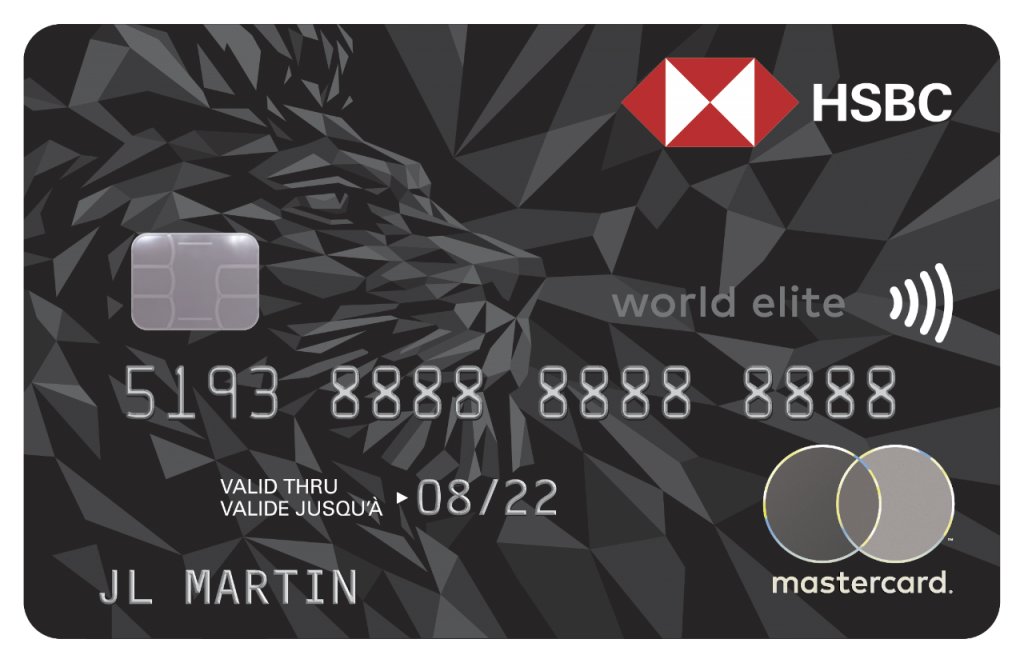 Qualification and Application
Interested applicants will only qualify for the HSBC World Elite Mastercard provided that they have an annual income of $80,000. Those with a $150,000 household income or a minimum of $400,000 in assets will also be considered for the program. Apart from this, applicants must also be a Canadian resident. They must also be the age of majority in their province to apply.
Application for this credit card can be coursed through online channels or by visiting a physical branch nearby.
The application process will require applicants to provide their personal details, income and employment information, and other relevant information. The minimum credit limit for this card starts at $5,000 depending on the applicant's creditworthiness.
Fees and Charges
The annual fee for this card is $149. Meanwhile, a supplementary card fee is valued at $50. The APR for purchases is 19.9% while the APR for cash advanced and balance transfers are 22.9%. An authorized user annual fee of $50 will also apply per card.