In the move to cater to the varying needs of its customers, MBNA is offering a 0% balance transfer rate up to 10 months with the True Line Mastercard.
Cardholders can take advantage of this credit card and transfer balances without accumulating additional penalty and other charges, as long as transactions are within the promotional period. The bank only allows up to 10 months of zero interest but a standard rate of 3% applies once the welcome offer ends.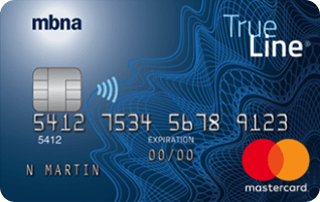 Features and Benefits
When it comes to security, the MBNA True Line Mastercard is a great choice because of the Zero Liability feature, CVC code, and the Chip & Pin security. Unauthorized transactions are easy to detect and MBNA offers 24-hour customer assistance.
This credit card is also designed for low to moderate shoppers who are after minimum interest for purchases and balance transfers. Meanwhile, for traveling, this credit card can also aid cardholders in ticket replacement, lost document and lost luggage claims.
Application
Interested individuals who want to apply for this card need to be a Canadian resident, in the legal age of 18 years old and employed. MBNA offers online application which asks for personal details of the applicant. Employment status, residence, social security number, and annual income are also part of the questions in the form that applicants need to fill out.
The credit limit is determined by varying factors including the monthly income of the applicant as well as credit score and capacity to pay. There are no assumed figures but applicants are free to request for a bigger limit but there is no guarantee that the bank will approve the request.
Fees and Charges
Having the MBNA True Line Mastercard requires no annual fee, however, charges still exists whenever payments are late. For the purchase rate, the standard charge is at 12.99%. This will be added on top of the borrowed amount after failing to pay within the 21-day period. Meanwhile, cash advances are extremely high, up to 24.99%. For going beyond the limit, cardholders are also charged about $25 per statement period.