Grab continuously explores the consumer market, launching on Aug. 4 its new micro-investment and pay-later programs for consumers.
The company now added a suite of consumer products including health insurance, and loans, available on its Grab platform. Consumers can access the products and invest as they spend on the platform.
Grab said in a news release that these new products are part of the company's Thrive With Grab initiative to enter Southeast Asia's mass-market financial services sector. The strategy of 'buy-now-pay-later' payment plans is available for select e-commerce websites and third-party loan platforms.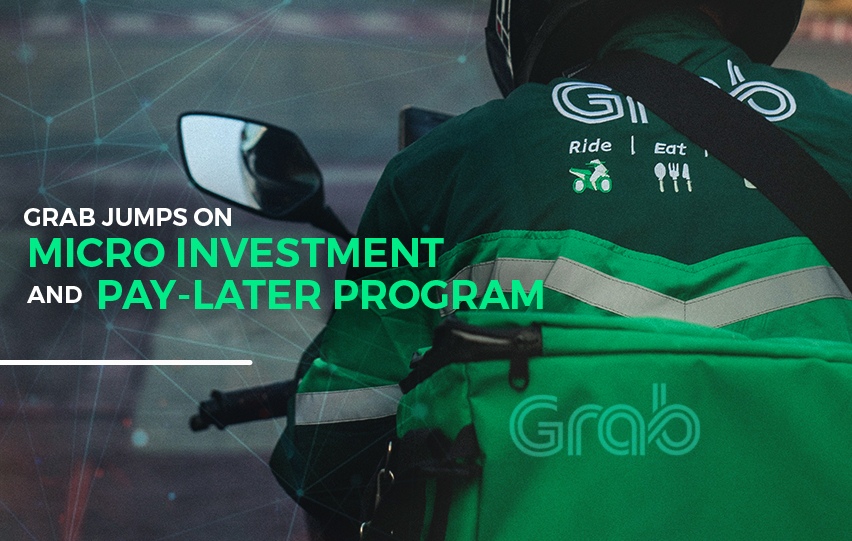 "As a leading fintech company in Southeast Asia, our 'Thrive With Grab' strategy will enable users to build their wealth, manage their finances, and protect what they value during this uncertain period," said Grab financial group senior director Reuben Lai.
Customers can spend as low as $1 per transaction made with Grab services and earn returns of about 1.8 percent per year, which can be cashed out directly on the platform. The cashed-out money is credited to the GrabPay wallets.
According to the company, the investments are put into high-quality fixed-income funds offered by Fullerton Fund Management and UOB Asset Management. The AutoInvest is an all-inclusive fee, eligible for Singaporean users starting September, through GrabInvest.
Meanwhile, the Pay Later feature enables users to split payments into monthly payments via PayLater Instalments. Users can also defer payment to the following month, using the PayLater Postpaid. This is part of the company's push to extend the payment options for consumers.
By the end of the year, Grab aims to add 100 more online merchants in Singapore and Malaysia. On its official launch in September, customers can now enjoy the PayLater services.
Grab raised up to $856 million funding last February to speed up payments and financial services offerings.