HSBC Malaysia recently piloted Malaysia's very first blockchain transaction through a letter-of-credit (LC). The Star reported that the deal to import resin was executed between Simply Packaging and an unnamed Singaporean company. In the pilot transaction, HSBC Malaysia and HSBC Singapore served as the issuing and advising/nominated banks, respectively.
The MY arm of the bank said this first LC transaction is a "significant step for Malaysian companies in the digitization of trade." Moreover, the institution expects this innovation to make deals "simpler and faster" as it minimizes the transaction times and makes the usage of working capital more efficient.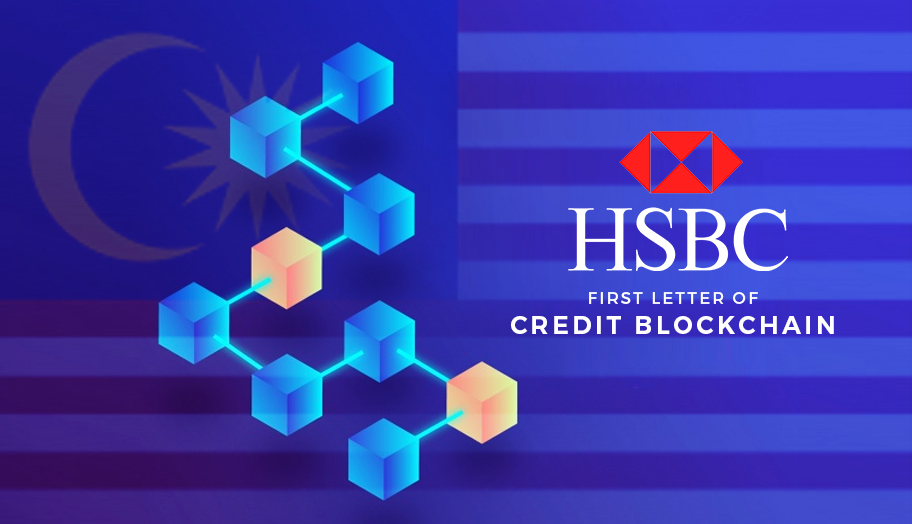 Stuart Milne, CEO of HSBC Malaysia said that this project is a means to exhibit their "strong commitment and ability to support cross-border trade by Malaysia businesses using cutting-edge technology platforms."
The Star explained that cross-border trading between MY and SG in 2018 was worth $85 billion. According to the report, this kind of transfer takes only around 48 hours. However, deliveries are delayed due to administrative paperwork, extending the process to around 5 to 10 days.
With blockchain technology used in the Simply Packaging deal, the entire process was completed in just 24 hours. The integration of LC allowed the involved parties to digitize the process through "e-presentation of key trade documents."
Milne added that a fast turnaround times save money for companies that will be using the LC blockchain. Moreover, it is expected to give significant increases in the efficiency of intra-ASEAN trading.
When asked to comment, Simply Packaging said that it is "proud to part of the first trade transaction in Malaysia using the revolutionary blockchain technology." The homegrown company is recognized as one of Malaysia's firms that grew from SME to mid-tier.
This transaction is the 11th blockchain deal facilitated by HSBC globally.