The insurance arm of Japan Post Holdings Co., Japan Post Insurance Co., revealed documents showing the falsifications and forgery conducted by employees to sell insurance policies. The internal document was exposed to the public following complaints of postal workers receiving policies they had not availed.
Three separate incidents surfaced in relation to its initial scandal. In one circumstance, an employee holding a managerial position allegedly forged an agreement without obtaining consent from the client. Meanwhile, the second episode occurred when a sales agent ended a contract without talking to the original customer. The employee only communicated with the family members of the customer. The third incident involved a postal worker urging the customer to refrain from "reporting[ing] any hospital visits before filing an insurance application," states Japan Today.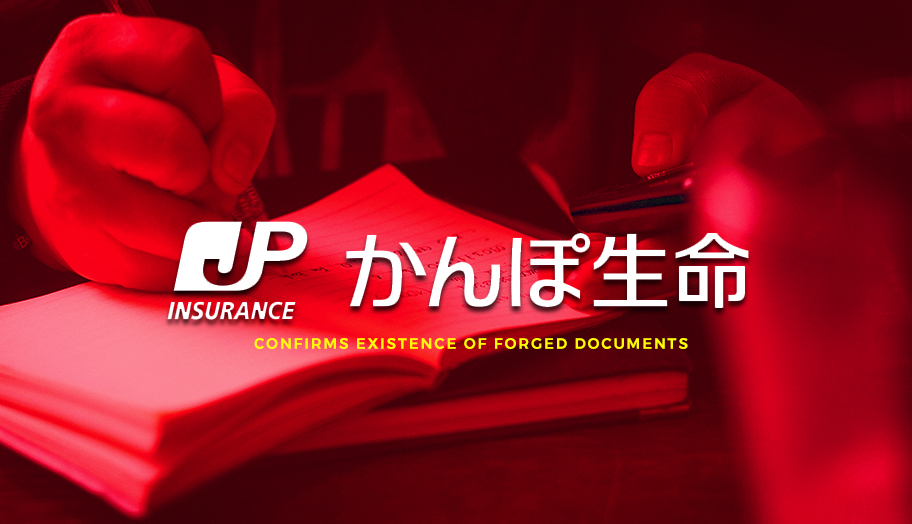 All of these cases stemmed from the desire to meet sales targets in the industry. Moving forward, the Japanese corporation has admitted to the allegations involving employee's falsification and forgery of documents. The authorities have also reported the document to the Financial Services Agency.
In a statement, chairman of the government panel on postal privatization Kazumasa Iwata said that "It is very regrettable that cases that have betrayed people's trust have emerged".
Following the series of controversies facing the company in question, Japan Times reports that the Japanese firm has been considering stopping its outsourced commissioned sales, particularly through partner corporations such as Nippon Life and Sumitomo Life.
Partner agencies voiced mixed views regarding this decision. On the one hand, Nippon Life wants the insurer to "halt sales of a foreign currency-denominated variable annuity insurance." Meanwhile, Japan Times states that Aflac Life is against this decision, as ¼ of the company's new contracts are made in partnership with the insurer.
A total freeze in commissioned sales will affect the revenue of Japan Post Insurance Co. News sites report that company executives, together with president Masatsugu Nagato, will reveal its final plans on Wednesday, July 31, 2019.